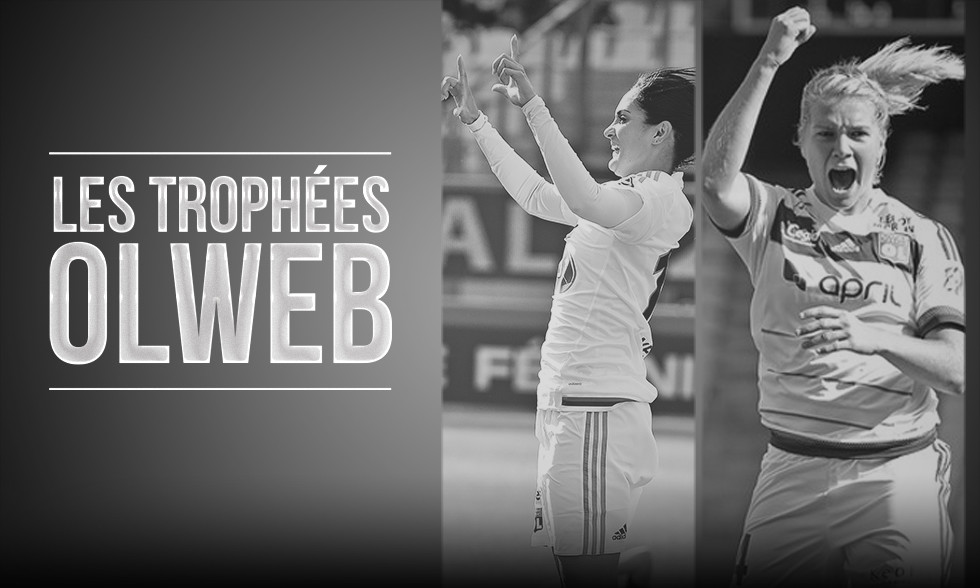 Almost 6,000 of you voted on Twitter to decide the winners of the two Women's OLWEB Trophies. The results were announced on OLTV show Culture Club on Friday evening.
PLAYER OF THE SEASON: ADA HEGERBERG
Is 20 the best age? It sure is, if you look at the stellar season that the Norwegian forward has just turned in, with decisive goals from August to May making her OL Women's uncontested top striker. With 49% of the vote, Queen Ada beta out competition from midfielder leader Camille Abily (24%) and defensive stalwarts Amel Majri (14 %) andWendy Renard (13 %)
Ada Hegerberg's reaction
"It's really nice to receive this award, even though the main thing is that we're champions of Europe! Many thanks to everyone who voted for me."
---

GOAL OF THE SEASON: LOUISA NECIB AGAINST MONTPELLIER HSC
Like with the men's team, there was an embarrassment of riches when it cam time to choose the best goal scored by OL Women in the season just finished. But in the end it was Louisa Necib who won you all over… The goal of the season was scored on May 15 at the Stade des Alpes in Grenoble in the Coupe de France final that OL Women won 2-1 over Montpellier. The half-volley strike had the merit of being spectacular as well as decisive as it clinched a sixth Women's Coupe de France for the club. With 48% of the vote, Lousia Necib's masterpiece prevailed over Camille Abily's overhead (24%) as well as Ada Hegeberg's goal against Atlético Madrid in the Champions League (22%) and Medyk Konin's stunning effort (6%).
Louisa Necib's reaction
"Thank you so much to the voters. I think this goal was one of the most important of the season."