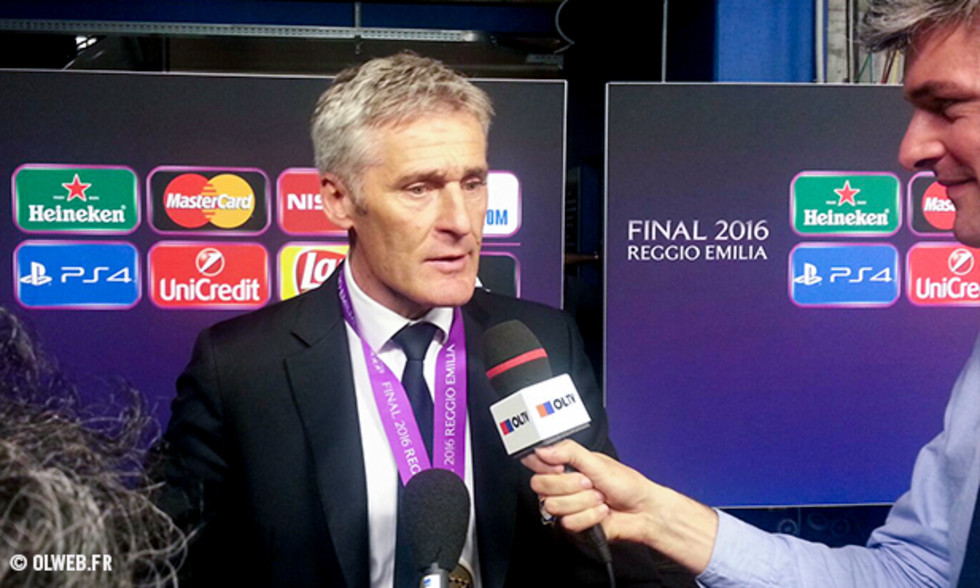 The OL Women coach, evidently on cloud nine, spoke of his joy in OLTV's post-match show.
Gérard, what's your first reaction after winning he Champions League?
"I'm happy and I have to say bravo to my players! In matches like this, you have to create your own luck. Tonight we played well and showed a lot of determination. I was so confident before this match and I knew we were going to have a good day. In the end the final played out on penalties and we know that that's a lottery. But I think we deserved our win, even though we had to dig extremely deep to get it."
Who do you want to share this victory with?
"In moments of joy like tonight, you just want to thank everyone. You want to send loving messages to the people close to you, to the fans and everyone who has supported us. Huge thanks go to the players and the staff. Everyone has been great."
So that's the third title of the season. Quite an impressive record…
"It's my second season at the club. Last year, we clinched the double and this year we got the triple. I'd say that's not bad at all."