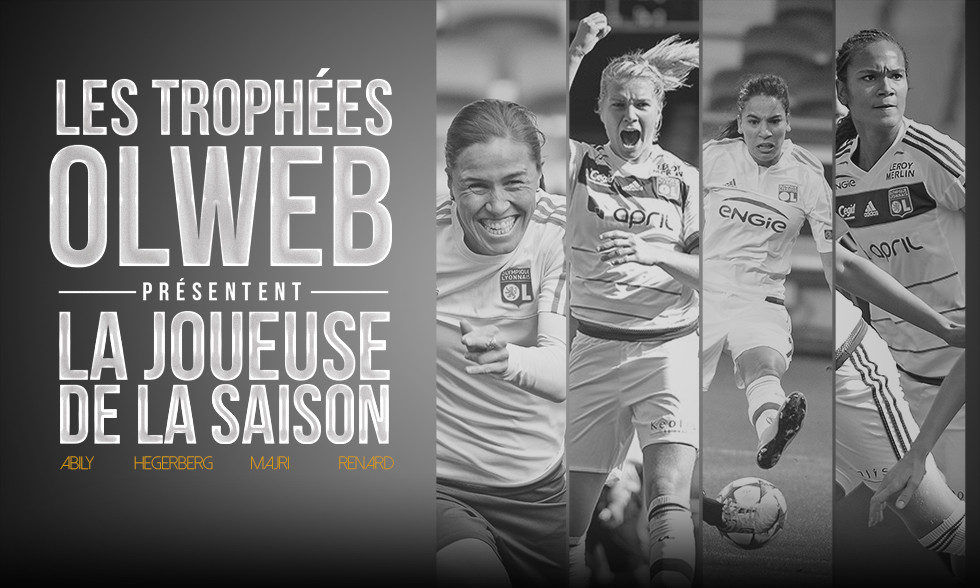 The OLWEB team is giving you two ways to celebrate the champions of OL Women: the Player of the Season award and Goal of the Season award. The first part kicks off today with our four candidates for the Player of the Season 2015-2016. Vote on our Twitter account: @ol!
Once again, OL Women have had an exceptional season. Throughout the campaign, they managed to fly the OL colours high in a number of competitions: the French league, where they won a tenth consecutive title; the Coupe de France - their second in a row after a dramatic late win over Montpellier; and now the Champions League, where they face off against German side Wolfsburg in the final in Italy.
In order to step up to these various challenges, Gérard Prêcheur's players used their individual talents to help the collective. Goals, saves, passes, tackles and unstinting efforts gave us a window into four names to choose from. A tough choice, but here are the four nominees for the OLWEB Trophy for Player of the Season 2015-2016.
The results will be released on Friday evening at 18:30, on the OLTV show Culture Club - hosted by Héloïse Basson and Serge Colonge - which will be putting on an special OL Women episode.
And the nominees are:
Camille Abily, 5 December 1984 (31 years old).
Midfielder.
30 matches played, 16 goals.
Ada Hegerberg, 10 July 1995 (20 years old).
Forward.
34 matches played, 53 goals.
Amel Majri, 25 January 1993 (23 years old).
Defender.
30 matches played, eight goals.
Wendy Renard, 20 July 1990 (25 years old).
Defender.
23 matches played, 11 goals