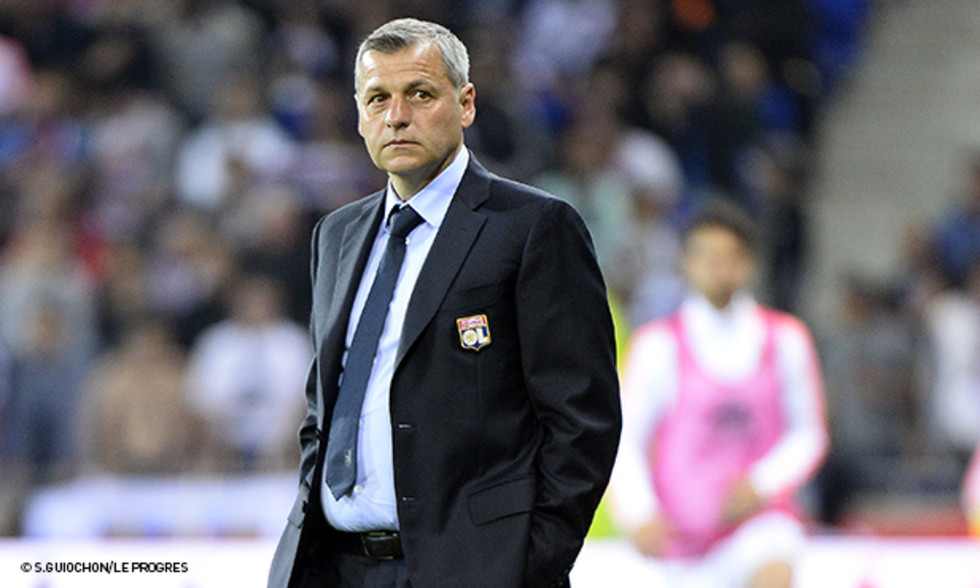 The OL coach and some of the players spoke to OLTV's Après-Match show. Extracts.
Bruno Genesio, what's your feeling after this heavy defeat to Reims on the final day of the season?
"Tonight I'm disappointed because we didn't give a good impression of the club and the team; we've gone out with a whimper even though we were very impressive this season. We wanted to equal the record of 42 points taken in the second half of the season but we were beaten in terms of motivation and commitment by a team who were playing for their skins tonight. But I can't hold it against the players, because they gave everything to bring the side back from the brink and win the important match against Monaco."
Jean-Michel Aulas, how do you explain this big loss for OL?
"Tonight, it's not a problem of lack of desire; we were up against a good Reims side who don't really deserve to be relegated. In my opinion we need to review the system of relegation and promotion because the less often we have clubs relegated, the better our football will be. Concerning next season, we will do all we can to keep our best players. The coach has some ideas and we'll try to give him what he wants."
Alex Lacazette, what made the difference tonight in Reims?
"Reims really brought the intensity in order not to have any regrets while we, on the other hand, were perhaps too relaxed. I'm disappointed as we should have done better and not conceded so many goals. As for Didier Deschamps' list, as I've already said, I'm not really surprised and we'll see what happens in the training camp."
Maxime Gonalons, what do you make of the end of the season?
"We gave our all both individually and collectively to clinch second place and we reaped the reward. As for the Euros, I knew I had only an outside chance and that I didn't necessarily deserve to be called up. But I have no regrets."
Olivier Kemen, how was your first Ligue 1 start?
"I felt pretty good. So I'm happy with my match but disappointed with the result. We wanted to finish the season well by turning in a professional performance. We didn't do that. Now we're off on holidays so we can return with the same motivation and intensity that allowed us to go after - and clinch - second place."