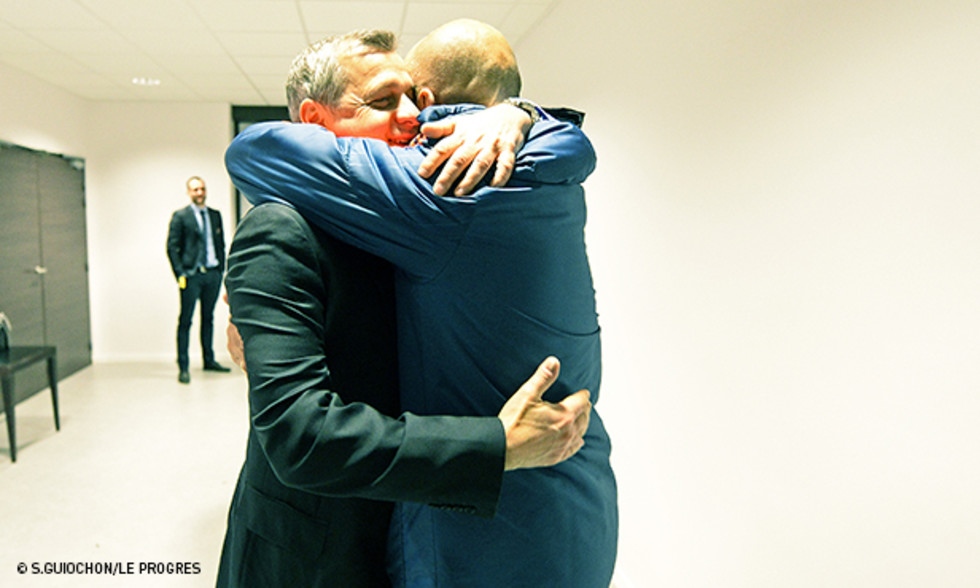 A few minutes after the final whistle, the OL coach gave his thoughts to OLTV show L'Après-Match.
Bruno, we can imagine that you're very proud to be leading this team tonight?
The pride is huge. We've come a long way, and I won't forget the hard work that has been done in order to reach second place and the direct Champions League qualification that goes with it. We refused to fail; we were in a tight spot and we harnessed the club's winning culture to make up for our mistakes. For al that, I'd like to thanks the staff and of course the players, who stuck to the project completely. And of course I'd like to thank the president, Jean-Michel Aulas, for the faith he put in me.
I accepted the mission because I thought we could pull it off. Since the training camp in Marbella, I had a feeling. We had to believe. There is talent in this team. We managed to raise our standards and our confidence, and tonight is the perfect reward. We're all very happy. The president made a difficult decision in the winter. I'm happy.
How do you explain such a win over AS Monaco ?
Obviously the first goal, from Rachid Ghezzal, freed us up and had a real impact on the match. After that, the players began to enjoy themselves with a lot of goals and that ended up as a huge result. Tonight, everyone played for the team and I really hope we can end the season in the best possible way away to Reims next weekend. We'll need to give our all in the final match of the season in order to show our respect for the league and what's at stake. We have taken 39 in the second half of the season, and it would be great to finish with 42.

Will you still be at the helm next season?
Of course.