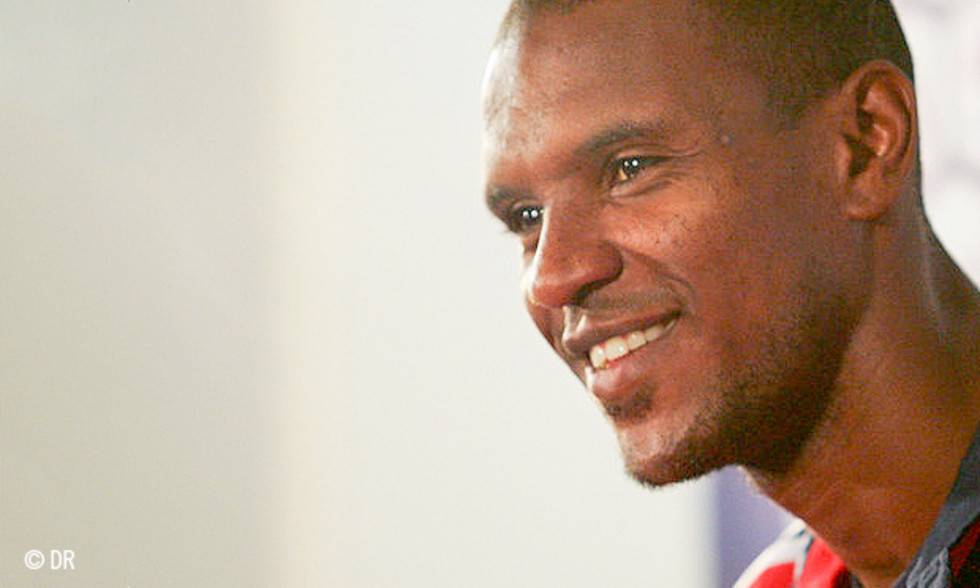 From his home in Barcelona, Eric Abidal will be keeping a close eye on Saturday's crunch clash between OL and ASM. After making a name for himself in the principality, Abidal then won numerous title with Lyon, making the 67-times capped France international a real expert on this match!
Eric, what do you make of Saturday's match, which people are saying is effectively a final with Champions League qualification the prize?
I think that it will quite simply be a very high-level match, a high intensity encounter with perhaps a bit of extra pressure on OL, who will be playing at home. I don't find it shocking in the least that it's these two clubs fighting it out for second behind PSG. They both have huge histories and a lot of experience in these season run-ins. It's a great thing for our championship that OL and ASM are stepping up.
Can you pick a side?
It's 50-50. I can't forget that Monaco gave me my start as a professional in season 2000-2001. With OL between 2004 and 2007, I continued my development and reaped the rewards… This match could well play out on a tiny detail, and I think that there are players who can make the difference on both teams: Lacazette, Gonalons, Fekir and Ferri for OL and Toulalan, Moutinho and Silva for Monaco.

You must have paid attention to OL's tough season - in the winter there were rumours that you might return to the club…
It was indeed a possibility but it would have been really complicated for me to leave Barcelona at such short notice. I was fortunate enough to be in touch with Bruno Genesio at the time and I'm not at all surprised by his success. He change the squad's frame of mind perhaps by being the closest one to the players, but also by putting into place a new system in which all the players work hard for each other. It wasn't easy to get the team afloat again and the results the team has been getting are proof positive that he has what it takes to coach a top-level team.
I'm a big fan of the whole OL squad, because a team's success is always due in large part to their collective qualities.
Which players have caught your eye in the current OL side?
I'm a big fan of the whole OL squad, because a team's success is always due in large part to their collective qualities. At OL, Alex Lacazette and Nabil Fekir are out in front in terms of individual talent, but I really like Jordan Ferri.

And Samuel Umtiti, a left-footed defender, like you?
He is world-class. That's why he's a starter at a club like OL. He has a lot of qualities I really wish him the very best for the years to come. He's such an important player that it would be really tough for OL to let him go.
Eric, where will you be on Saturday at 21:00?
I'll be at home, on my couch in front of the television, of course! I think I'll do a bit of tweeting just before the match, with a photo of me with the shirts of both clubs. That could be good fun, no?

...

Eric Abidal

Born 11 September, 1979 in Saint-Genis-Laval

Professional career:
AS Monaco (2000-02), Lille (2002-04), Olympique Lyonnais (2004-07), FC Barcelona (2007-13), AS Monaco (2013-14), Olympiakos (2014-15).

67 appearances for France (2004-13)

Trophies: 2 Champions League (2009 and 2011), 4 Spanish league (2009, 2010, 2011 and 2013), 3 French league (2005, 2006 and 2007), 1 Greek league (2015).

...