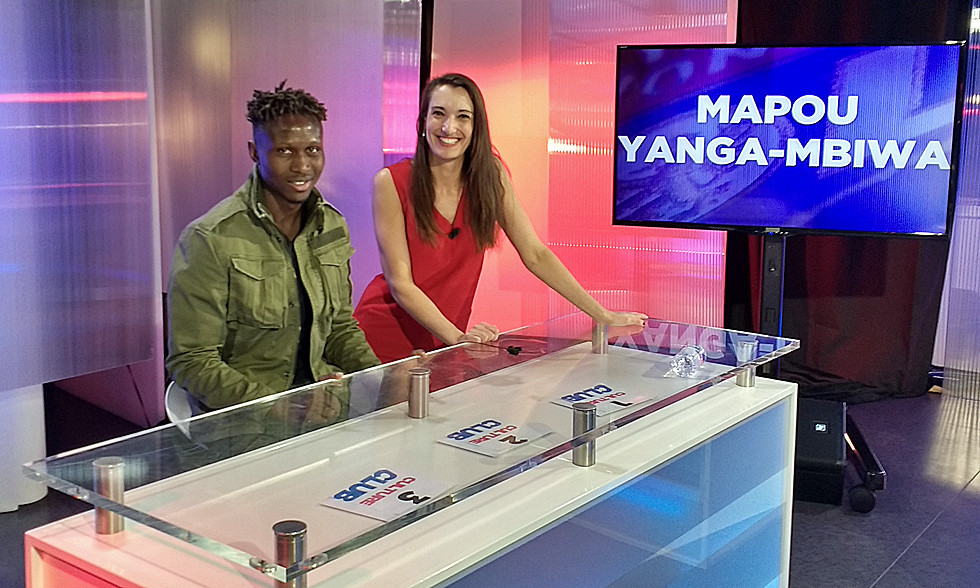 The OL central defender was Héloïse Basson and Serge Colonge guest, speaking about his current form, his first season with OL and the raging battle for second place.
My first year in Lyon
"Everything is going really well. I'm comfortable here and I've assimilated well into the team so everything's perfect. I came up at Montpellier so I already know the league quite well. I'm happy to be at OL and to be playing for the top places with the club. It's great to play with Herni Bedimo again - we were bot hat Montpellier the year we won the title. We had some amazing experiences together. Having him here helped me to settle in that much quicker. Lyon is one of France's great clubs. I wanted to be playing for a top club. After my adventure with Montpellier, I wanted a different challenge. It didn't go so well in Newcastle. It's complicated over there. There is a different culture in England. But I had some great experiences that I'm still benefiting from today."
A tough start at OL
"I found myself in Lyon almost over night. I needed to reset myself completely. I tried but found that I couldn't do so straight away. The critics? It was tough for my family and those close to me. I just wanted to keep working hard and to weather the storm. Now my form is returning, bit by bit."
The arrivals of Genesio and Caçapa
"Genesio installed real discipline and a clear hierarchy. That was reassuring. He put me at ease, and that allowed me to express myself and grow in confidence. Things are going much better now. All the players are working and fighting for each other. Claudio was a great defender. It's great for us to work with him. He's very responsive."
Defensive partnerships
"On the pitch, we're disciplined. Each man does his work. We're playing well and defending well. We work a lot in training to get rid of the mistakes we were making at the beginning of the season."
Objective: 2nd place
"We'' do all we possibly can in order to finish in second place. We know what we have to do. We need to take it match by match and that should do the trick. If we can win all three of our remaining games, that will be awesome. We need to end the season well and mark our territory for next season… I follow our opponents' results. It's a real nail-biter of a season run-in. We need to pay attention to every team."
Team of the Week three times in a row
"I'm reaping the rewards for my efforts. It's great. You need to be conscious of what you're doing well and not so well. I'm carrying myself well, and I'll try to raise even further my number of balls won."