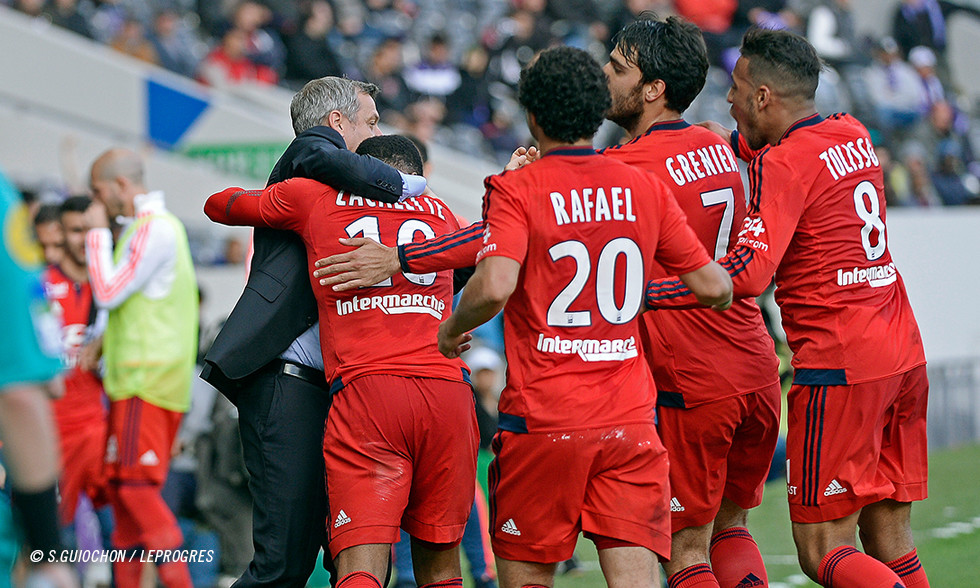 Christian Bassila and Claude-Arnaud Rivenet gave OLTV their analyses after OL's win in Toulouse.
Christian Bassila
"We expected a complicated match and we got it. Hats off to OL's huge reaction. They refused to accept the situation and went after the win. This win counts for a lot. There are three matches left and no effort can be spared. The lads still have their destiny in their own hands. It's great. Toulouse confirmed that they're in form. We weathered the storm in the first half, doing well not to crack when the pressure was highest.



«

The turning point? When Bruno brought on Fekir and Grenier. They made a big difference on either side if Lacazette. OL took possession of the ball and kept it. Tactically, the team switched things up and this change paid off. Hats off to the coach for his winning choices. Ferri and Tolisso were better placed in the midfield as a result. »
"This team has gone to the next level in terms of maturity. The way the win came together was promising. Against a Toulouse side showing their best face, OL weather the storm unlike what happened in the match against Lille."
Claude-Arnaud Rivenet
"It's a real turning point. Toulouse didn't give an inch. The win came thanks to mental strength; OL have developed a capacity to react, even though they are putting themselves in tough spots on the regular. That needs to be sorted out. The change of formation and the appearances of Fekir and Grenier changed everything. Lyon are doing all they can to finish second. I think Maxime Gonalons was huge in the middle of the park and monstrous in the second half. He showed the way. He remobilised everyone. And it was nice to see Grenier back among the goals - he has come a long way.