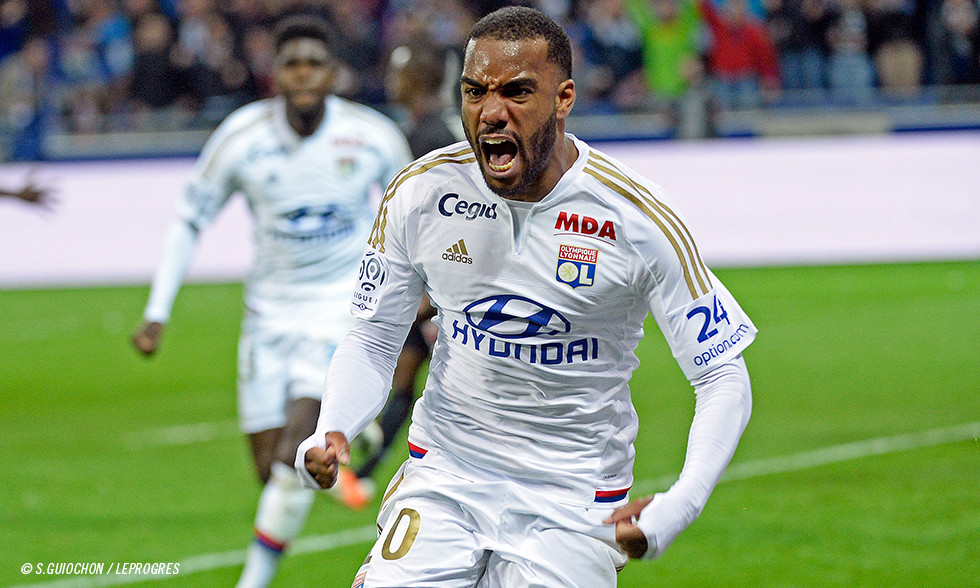 OLTV got the reactions after the match between Olympique Lyonnais and OGC Nice.
Anthony Lopes: "We have a few regrets after the second half. We had other ideas before the match but the goal and sending-off really hurt us. We kept Nice at arm's length on the table. We choked a bit at the beginning of the match. We couldn't make the breakthrough. Nice managed to create the overlap often with their diamond-shaped midfield, a formation they use to good effect. But we got back into it thanks to Lacazette and our fans. We had chance to win the match but we won't complain about the draw."
Alexandre Lacazette: "We found a way to get back into the match despite being a man down, and that's kind of a small win in itself given the shape of the game as a whole. We were very determined. We also had the support of our fans, which really helped. Things get easier for us and tougher for our opponents when the atmosphere is like that. I felt good out there and I tried to bring a certain spark to our attacks. I wanted to take the free-kick but I left it to Valbuena… and I scored pretty much instinctively. I love OL and I've always given everything for this club. I feel good physically at the moment. With hard work, you can always improve. I said that I wanted to make my mark on the club's history… all the lads are confident at the moment even though we're not getting carried away. I know it will be tough to clinch a place in the France squad for the Euro, but I'm still hopeful."
Hatem Ben Arfa: "The draw is a positive result. We opened the scoring but then we stopped playing. We couldn't play the ball out of defence. OL deserved their equaliser. They could even have won it at the end. OL's pressing hurt us. OL were better technically; they were more incisive. They didn't doubt themselves, even when they went a man down. I saw the 'keeper off his line and I tried to lob him. I thought it was going in. A shame… The fans played their part. This stadium is magnificent. This is the best season I've ever had and I feel great. We'll keep fighting for a top-three finish. Nice gave me a very warm welcome. Everything's very positive for me… It was pretty weird when I landed at the airport in Bron. It brought memories of my youth flooding back. Returning here has been a magnificent experience. It has a very special flavor."
Maxwel Cornet: "It was a rush of blood to the head. I got the ball. The referee made his decision and I respect that. The 'keeper did well. I think the real takeaway from tonight was our frame of mind. We need to hang onto it. It wasn't an easy match but we gave a very good account of ourselves."