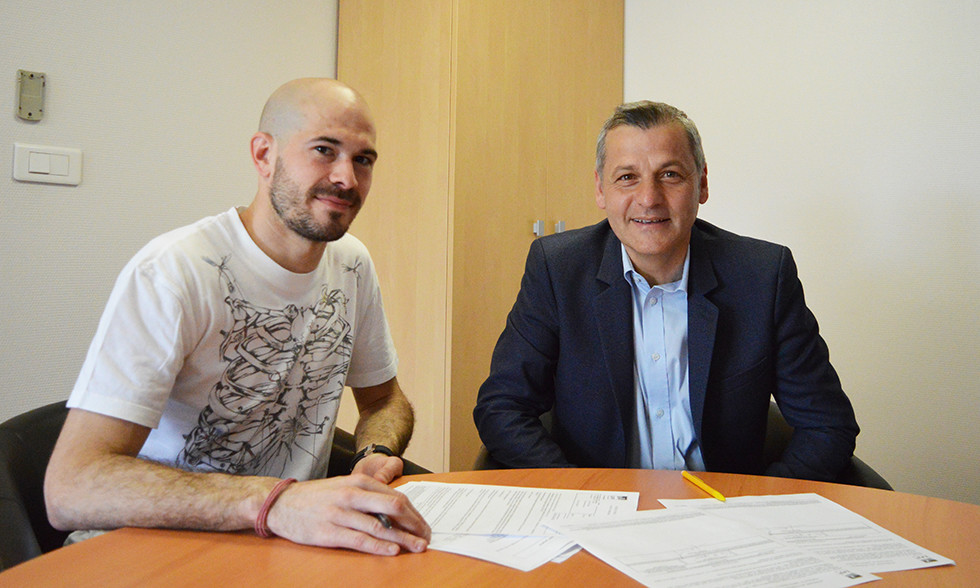 Olympique Lyonnais announced Christophe Jallet's contract extension in a press conference held at Tola Vologe at noon on Wednesday. The OL right-back is now linked to the club until 2018.
After arriving at the club at the end of July, 2014, the 32-year-old right-back immediately established himself as an important player on the field and a senior figure in the dressing room. Already with 68 OL appearances under his belt (three goals) Christophe Jallet has brought his experience of high-level football - acquired at PSG and in the France national team (11 caps) - to bear at Lyon. His former deal was set to expire in June 2017, and now his extension link him to the club for another year - until June 2018.
Christophe Jallet
"I'm very happy to have extended my deal. It's in keeping with my adventure here. The ambition has been to reclaim a spot as one of Europe's big clubs and to build a great team. We hope to do well as the league season ends so that we can return to the Champions League. I wanted to be a part of this project. This show of faith form the club is very gratifying and it gives me even more motivation. I was coming to the point of signing the last contract of my career so we began discussions. We wrapped it up in two days. It's great when it happens like that. I have always had faith in this team. I feel great with these guys. I like people and I like the camaraderie of big moments. It's always a plus…"
Bruno Genesio
"I'm very happy with this extension. Christophe is a player who integrated into the squad very quickly. He's one of the leaders in our team, thanks to his international experience but also his exemplary behavior, attitude and frame of mind. He's a driving force and he has been throughout his career. He is attached to the club even though he didn't come up here. It's important to have players - and men - like him. He was exemplary even when he was a substitute. He didn't change a bit and had the same commitment."
Bernard Lacombe
"He has a wealth of experience. He has played more than 40 European matches, and that will help us next season. He always has the will to improve. He has a very special place in our squad."