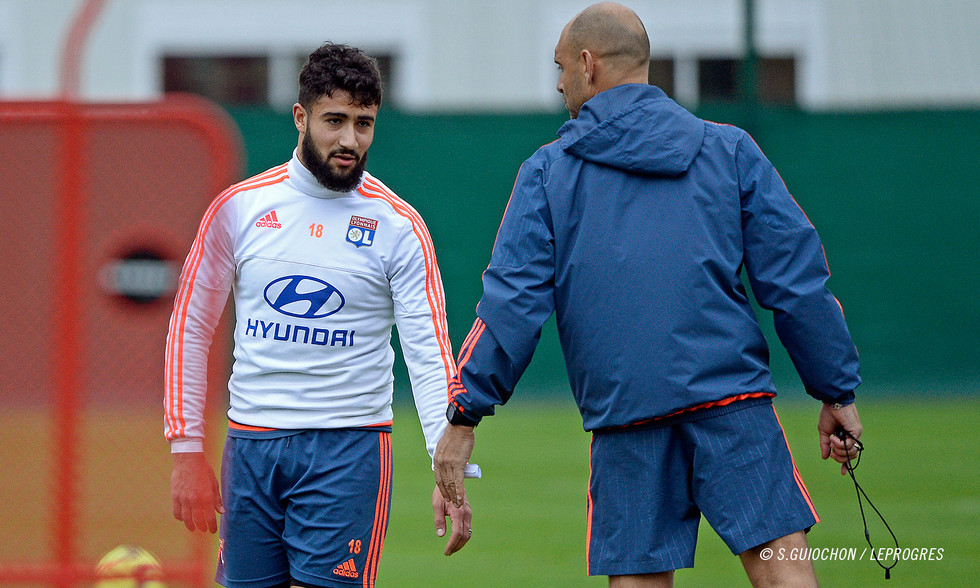 After slowly getting back into action on Sunday and Monday, the intensity has risen at Tola Vologe. The OL players, in preparations for the visit of Nice on Friday night, has a special closed-doors session on Tuesday morning. The squad began with some toros to warm up before splitting up for some five-aside with mini goals. The 'keepers, as is their custom, trained separately under the watchful eyes of Joël Bats.
Individual session for @jmorel15. #teamOL pic.twitter.com/ESnSqkgjEH

— Olympique Lyonnais (@OL) 12 April 2016
Even though he didn't take part in training with the full squad, Jérémy Morel did pull on the boots this morning, doing a session of support and power with club physio Dimitri Farbos as he looks to move into the next stage of his recovery form a sprained ankle. Rafael, another injury absence (ankle) in Friday's trip to Montpellier, trained with the squad. The OL players will be back together at Tola Vologe on Wednesday for an open session planned for 10:30.
I come back here often. It's always a pleasure to be in Lyon. I have a lot of respect for OL. (Eric Deflandre)
Claudio Caçapa, the former club captain turned member of Bruno Genesio's coaching staff, had the pleasure of running into one of his old defensive colleagues, Eric Deflandre, who played for OL between 2000 and 2004 nd who was at Tola Vologe on Tuesday morning - wearing a Belgian national team kit top. Deflandre won three Ligue 1 titles (2002, 2003 and 2004), one Coupe de la Ligue (2001) and a Trophée des Champions with Lyon and has now moved into the coaching realm, operating as an assistant coach with Belgian giants Standard Liège. He is studying to get his senior coaching qualifications and, when it came time to choose a club at which to do a month-long foreign internship, he opted for Lyon.
Belgian Éric Deflandre, a former OL player, drops in at Tola Vologe !!
Check it out tonight at 18:30 on @OLTV_officiel !! pic.twitter.com/tCGTfGXvMT

— Olympique Lyonnais (@OL) 12 April 2016