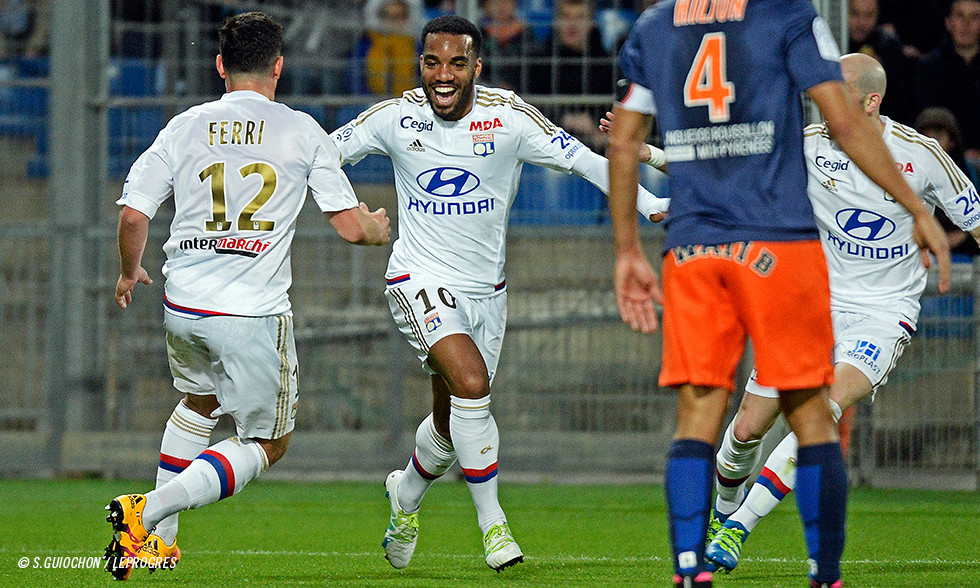 OLTV got the reactions after the clash between Montpellier and Lyon.
Alexandre Lacazette: "It was a good match. The coach insisted that we press them hard. That paid off and we're off home with all three points so that's great for the team. We won, that was the main thing. I need to keep working hard so that my next chance hits the back of the net. I opted to pass to Cornet as he had a better chance of scoring than I did."
Mapou Yanga-Mbiwa: "We remembered what happened in the reverse fixture at the Stade de Gerland earlier this season. We copped a hiding that day and we wanted to set the record straight tonight. We wanted to be at our best and we did that, so it's great… I don't know whether I performed particularly well tonight - I have two left feet (smiles)."
Maxime Gonalons: "We got the job done. We knew we were playing before all the other teams this weekend and that we could put the pressure on them. We deserved our win even though our first half was better than our second. Nothing is set in stone as the league season draws to an end. We know that we can't afford any mistakes if we want to finish second… We have almost our entire squad back in action, and that has raised our motivation even higher as everyone fights for his place in the team. The coach has choices to make. We should savour the win tonight but above all we mustn't get carried away."
Maxwel Cornet: "We knew it would be tough to clinch a second away win in a row. My second goal? The whole team was involved and Alex did some great work. It's great for the team. I have now reached double figures with my goals but I mustn't stop there. It's an important milestone for me. The return to action of all our injured players has injected some positive pressure. We'll need all hands on deck right to end of the season in order to achieve our objective."