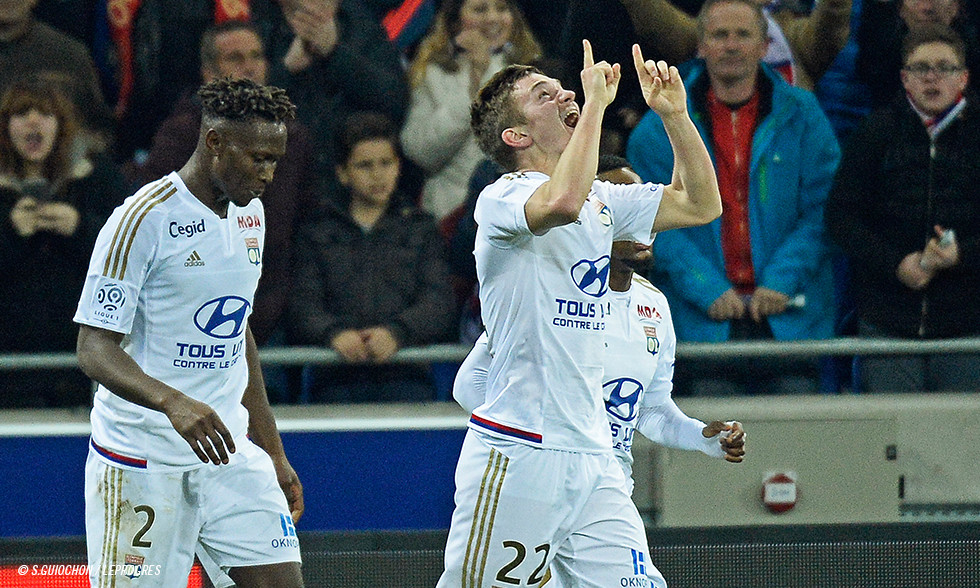 Players from the clash between Lyon and Nantes spoke to OLTV.
Gaëtan Perrin: "This win is important. It was a tough one to go after and get. It's super… For my goal, I just leapt at the ball and saw it go in. it's fabulous… Nantes were well set-up and played a huge match. Wed didn't play with enough intensity but we knew that sooner or later we would score. We did well tonight."
Corentin Tolisso: "We knew it was important to get the win. It was tough, but we got the job done. It's great for us; we've moved back up the table. It was less well constructed than our recent matches here. There are evenings when things don't go as smoothly as you'd like. Our objective is to catch Monaco. We're doing that point by point."
Alexandre Lacazette: "It all really played out at the end. But we managed to score and that's great. Nantes were better in terms of their density in defence than most other teams. We were slightly below par tonight but we got the three points. That's what counts. We'll correct whatever didn't work tonight. I continue to work hard. I was a bit disappointed not to be included in the recent France squad."
Maxime Gonalons: "That was tough. Nantes really posed us problems. They have a great defence and we needed to persevere before we broke them down. We enjoyed some good fortune tonight, but we made it happen. We got right back to work after the draw with Rennes. We told ourselves that our stranglehold on the match wouldn't break. We created a few chances and then we made the difference at the end. It's a positive result. We're super-happy for Perrin. We've all been through that moment in our careers."
Rachid Ghezzal: "We felt that we were lacking a bit of freshness. That was one of the toughest matches we've had to play since the beginning of the year. We had trouble breaking Nantes' defensive bloc down. We stuck at it though and we got the job done towards the end of the match. We pushed right to the end. Our substitutes' coming on did us a lot of good."