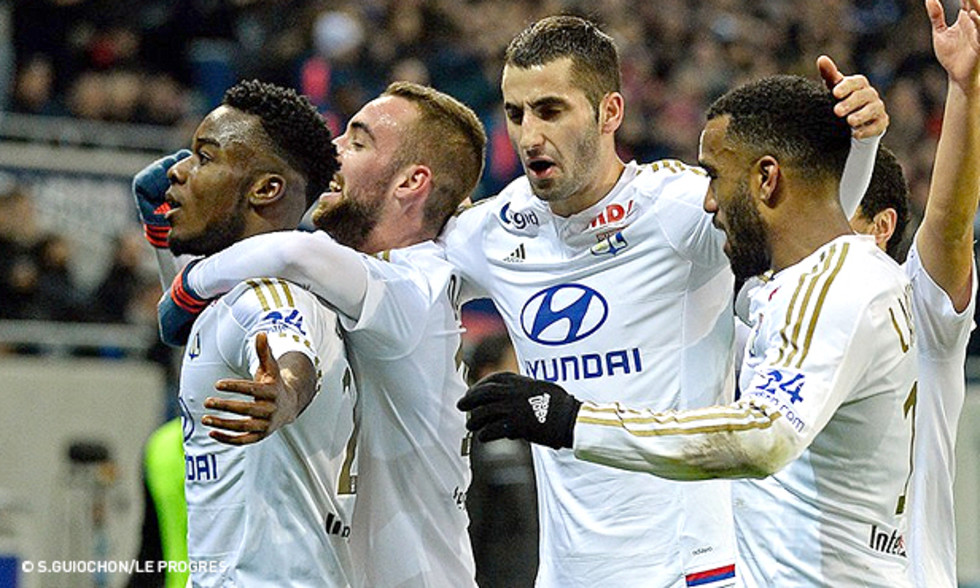 Among all the possible ways to imagine how the table will look at the end of the season, there is one that takes the 'English average' into account…
Is the fact of playing at home always an undeniable advantage ain Ligue 1? It seems to be, especially for OL, who have been on a tear since moving to the Parc OL, taking 16 points from a possible 18 and beating PSG into the bargain! However, it seems to be less of an advantage this season for teams like OM and even Stade Rennais…
It can be interesting to note how things happen for different clubs at home or on the road, and it brings us to the 'English average'. That's the difference between the number of points taken at home and those dropped away from home. Nine matches away from the end of the season, it can show a distinct tendency.
After 29 matches, what would the table end up looking like according to this formula? PSG are at +32, AS Monaco at +9, Stade Rennais at +2, OL at 0, ASSE at 0, OGCN at -1, Stade Malherbe at -2, FC Nantes at -2...  given that PSG, AS Monaco, Stade Rennais, FC Nantes and ASSE have played one fewer home game.


For OL, these figures mean that if they can take all remaining points on offer at home, they will need to collect nine points on the road if Monaco also manage to win all their home games. The match against AS Monaco is set to be a passionate encounter over and above the fact of the two sides' battling for the same spot on the table. AS Monaco travel to PSG, Lille, Rennes and Lyon. They will play host to Stade de Reims, the Girondins, OM, EAG and MHSC. As far as OL is concerned, there are trips to Rennes, Lorient, MHSC, Toulouse and Reims, with home games against Nantes, Gazélec, OGCN and AS Monaco.

But let's not forget that Stade Rennais are ahead of OL with their +2. They have home games against OL, Stade de Reims, EAG, Monaco and Bastia and have trips to Marseille, Nice, PSG and MHSC... a pretty nasty schedule. If OL get a result in Rennes on Sunday, it could really pay off...

ASSE also currently have a 0. Les Verts travel to EAG, Gazélec, Bastia and OGCN, with home clashes against MHSC, ESTAC, Lorient, TFC and LOSC.
Let it be noted that since the winter break, OL have dropped just two points in six  home matches while AS Monaco are -2 after five matches. Away from home, OL have +3 in four matches as opposed to +6 in five matches for the principality club. So one can observe a different tendency since the beginning of the year: OL could have a positive rating between +2 and +3 to add to its current English average of 0, which would make it 59 or 60 in the end. Meanwhile AS Monaco could have a +4 to add to its current +4, leaving them with 65 points in the end. As for Stade Rennais, they have taken seven points in five away games and dropped five points at home, which would take them to a fina figure of 59 or 60 points.
Obviously the quality of the opponent or the more or less marked constraints of results can have a big influence. Beating the drop, Europe or the top three are normally big motivating factors.