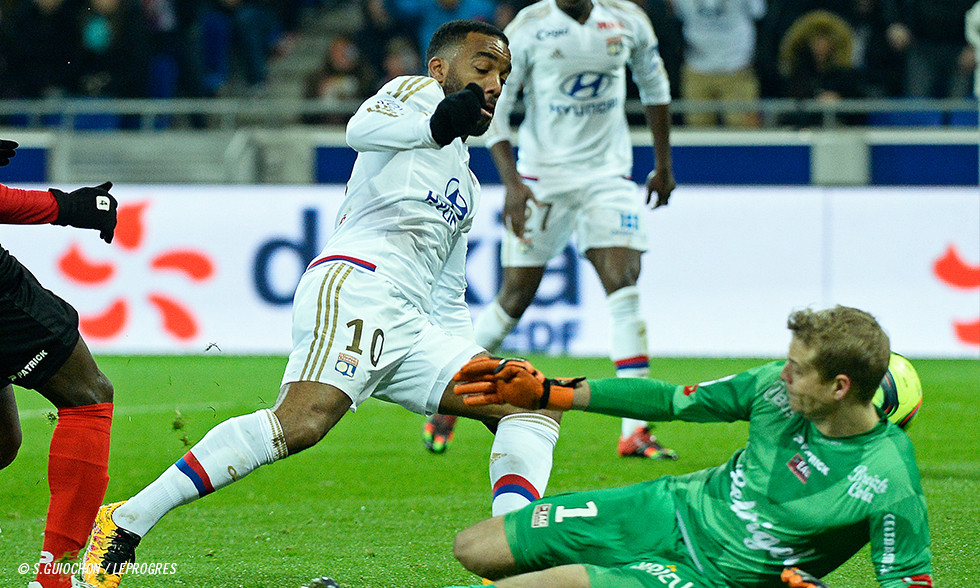 Players from the clash between Lyon and Guingamp gave their reactions to OLTV.
Maxime Gonalons: "We did some good things. We continued our run, despite the loss in Lille. We're obliged to win matches. We know where we're coming from and where we want to go. The forwards scored the goals but also did a lot in defence. The confidence is coming back, and things are starting to go our way again. There is quality in the squad. We need to keep moving forward."
Jimmy Briand: "We needed the points. We conceded too quickly. Running after the scoreline is always tough. We felt ridiculous out on the pitch tonight. It's tough. But we won't give up; we'll redouble our efforts. I'd like to thank the fans for the welcome. I had some great years here. Thanks for everything."
Alexandre Lacazette: "It was a very important match, and we managed to keep our run going. There was a risk of our getting carried away with the win last week, but the lads were all very serious and we stepped up to the plate. We put on a great show tonight. The attitude was good and things went our way. We need to keep it going."