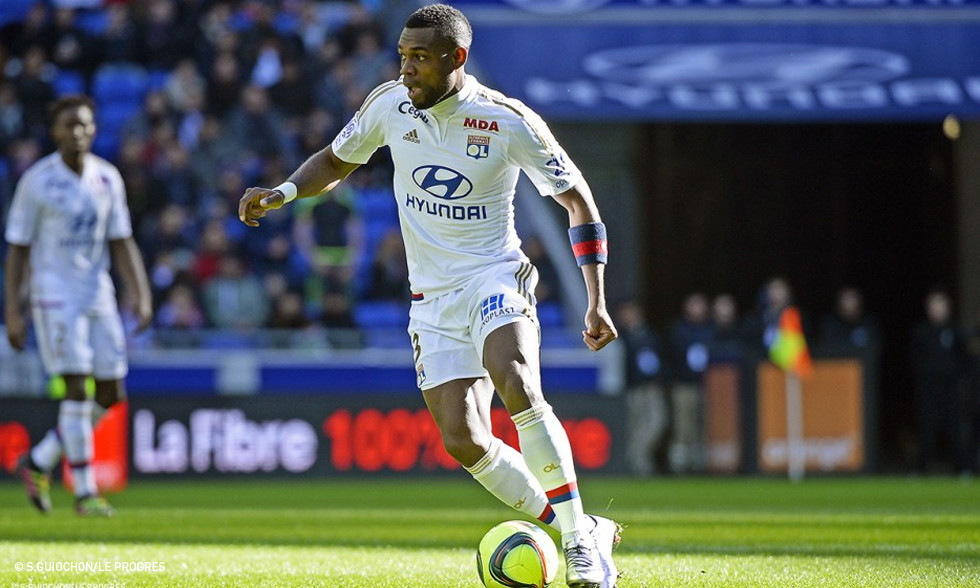 A few minutes after training, Henri Bedimo spoke to the press about the great performance against PSG and the big matches coming up for OL.
The win against Paris
"There's the feeling of a job well done as well as the pleasure of having beaten Paris… but we've moved on. Still, it gave the whole squad a confidence boost. We sent a message… When we're playing the way we have been, we're a tough team to take on. We just have to maintain this level and this intensity."
More credibility
"It proved that we've asked ourselves - and answered - some tough questions. Now we'll get our teeth stuck into the fight for a Champions League place. The final stretch of the season will kick off in a couple of weeks. In this league, no-one is safe, not even Paris. We need to remain aware of that and continue in this direction. We also have to be consistent. In Lille and against Caen, we showed two very different faces, and we still have some things to correct - as well as positives to savour. We were too aggressive in Lille after a complicated first half. Against Caen and Paris, we were much more imperious."
The match against Guingamp
"It will be a completely different match on Sunday. Guingamp will be going all-out. They're still battling to beat the drop. But we've been doing well at our home stadium. We need to win all our matches at home."
Game time
"The coach called on me and I stepped up. It has been a complicated season for me, as it has for the club as a whole. It won't be the last time, but the main thing is that we finish as high up the table as possible .I prefer talking about the team. My future is not an issue right now. I don't really want to talk about it… I feel support from the fans, even when I'm doing my shopping (laughs)! It's really nice. It's always good to know that your hard work is appreciated. The club needs to stick together to achieve the set objectives. Anything on a more individual level will be dealt with at a later date."
Parc OL's influence on results
"The dressing rooms are bigger (laughs). We're really happy to be playing in such a beautiful stadium. We have more fans at matches and that's an extra energy boost. But it doesn't change the fundamentals; it's still a green rectangle. But we are proud to be playing in such a stadium."
Linking up with Cornet on the left
"Maxwell listens well and he doesn't skimp as far as effort is concerned. He has integrated well into the system, just as Rachid Ghezzal has. It's good for our future. Cornet is reaping the rewards of his hard work."
Fekir's return
"We're happy for him. He's a player with huge potential. All of us in the squad missed him."