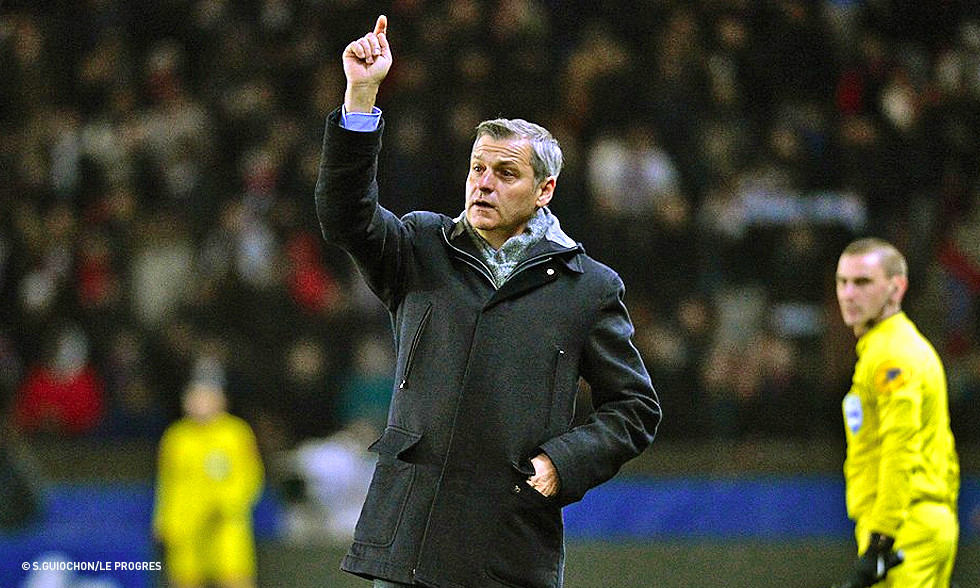 Two days ahead of the clash with EAG, the OL coach held his customary pre-match press conference…
INJURIES/ABSENCES
"The three suspended guys are back (Jallet, Grenier, Umtiti). Jordan Ferri is suspended. Valbuena, Tolisso and Kalulu will not be operational. We'll have some choice to make but that's a good thing."
THE MATCH AGAINST PSG
"Really the result is three points for us but they have an added value because it was PSG and that we did it in style. Our confidence is building - and we hope to keep cultivating it. We won that match because we did what we have to do… How do we keep the squad competitive? What's tough is making choices. But it's part of the job and if you do it right it keeps everyone interested. The win against PSG showed that the lads who hadn't been playing that much could step up. They were great, just like the rest of the team. It showed that we have a quality squad who are also happy and strong. I'm building a team and we have objectives to reach. All I'm thinking about is maintaining a balanced team, not the interests of any individuals."
EAG
"We have to be careful not to slip up. We have to put in the same ingredients we put in against PSG. There's no reason to be concerned, we've trained well all week. We need to string the wins together… we've won four of pour last five. A lot can still happen in the league and we need to keep our feet on the ground. We need to be happy about what has been working, but we mustn't think we can't improve further. We need to be consistent. We have been preparing for this match just as we would for any other. It will be tough on Sunday as both sides have a lot to play for. EAG will have prepared well… it's up to us to deal with the favourite tag."
PARC OL IMPACT
"It's tough to quantify some things - like the atmosphere in this stadium - and correlate them with results. We've rediscovered certain collective values that have helped us win matches. Everything is interlinked. We saw at the end of the match against PSG that the crowd pushed us to hang on for the win."
NABIL FEKIR
"He's doing well physically and mentally. His return is scheduled for a precise date (April 9). He has returned to training with the full squad and he is shining."
RACHID GHEZZAL
"He has been doing well, just kike our two other forwards. I think he is the most comfortable on the right."