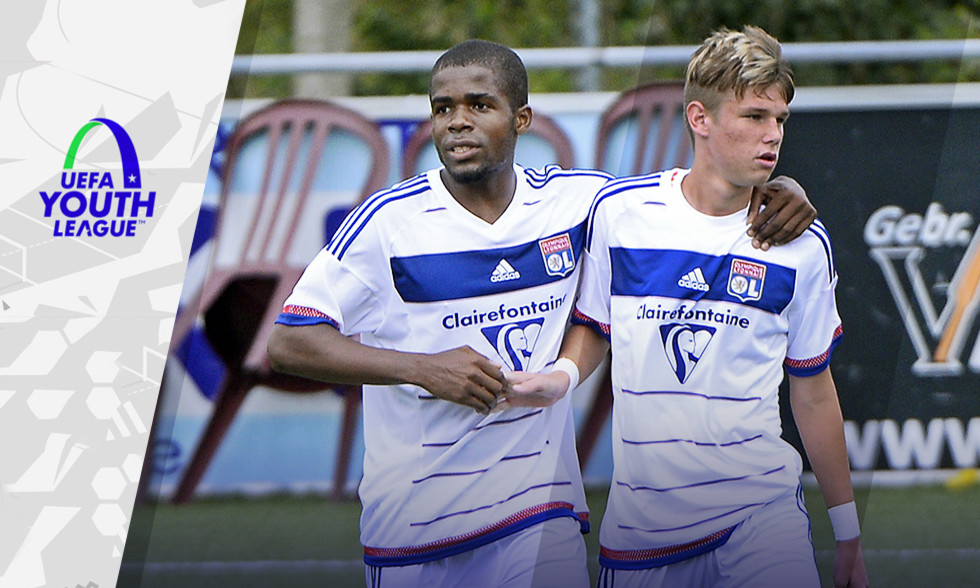 Olympique Lyonnais' U19s play host to the Netherlands' Ajax Amsterdam on Wednesday at 17:00 in the Youth League round of 16. A tough challenge but not an impossible one for an OL side in great form.
---
OL - Ajax Amsterdam, Wednesday at 17:00 on Field 10 (Gerland's Plaine des Jeux)
---
There will be something of a Champions League flavor to proceedings at Gerland's Plaine des Jeux. UEFA flags will be flying high over the OL youth academy's renowned pitch, where a European clash will take place in the late afternoon. OL's U19s have a date with history in their first-ever Youth League campaign, with a round-of-16 clash with Ajax to play - and win, as Joël Fréchet and Pierre Chavrondier's lads have a lot of talent and potential to express.
With a solid squad and bankable individual qualities, Lyon passed through the group stage with flying colours. Their 3-1 defeat to Saint Petersburg aside, they managed to get all the results they went after… four wins, including three large ones: twice against La Gantoise (0-3 and 4-0)  against Zenit (6-0), as well as a succinct victory over Valencia (1-0) with a decisive 1-1 in the reverse fixture in Spain, which granted them direct qualification for the round-of-16. It is now a completely different challenge that awaits the OL U19s, who square off in a direct elimination tie against Ajax, a Dutch institution renowned for producing incredible youth teams, the current one of which is in its third European campaign.
Ajax never faltered on their way to this stage of the competition. Qualifying through the national champions stream, they have played five matches in their campaign, winning all of them. The Dutch side, led by top scorers Dolberg and Nouri (three goals each), eliminated Schalke 5-2 on aggregate before dispatching Spartak Moscow 5-1 on aggregate in the next round. In the play-offs, Ajax beat FC Sevilla 3-1 to book their place in t he round of 16. It was at this stage of the competition that Ajax were eliminated last season, on penalties by AS Roma.
So Perrin, Del Castillo, Lebongo, Diakhaby, Pereira, Cognat and all their mates know what they need to do: deliver a 90-minute - or maybe slightly longer - battle to extend their European adventure while also showcasing once again their slick collective game. The challenge is a big one… but it's within their reach.