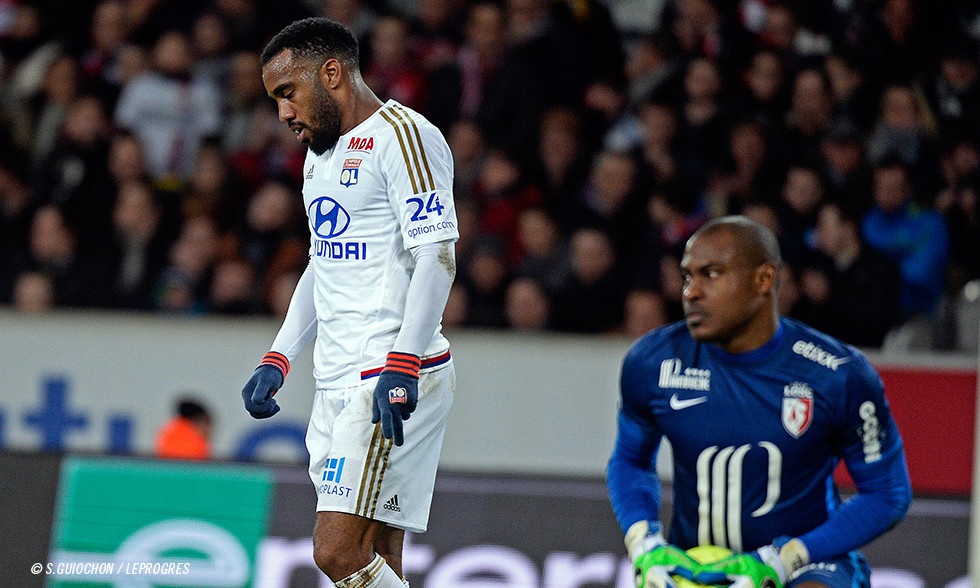 From Lille and the OLTV studios, Christian Bassila and Claude-Arnaud Rivenet gave their thoughts...
Claude-Arnaud Rivenet
"It's the worst match of the season in terms of how we played. It was a sad affair from one end to the other. We only started to play once we were a man down. We were very sloppy and we were dominated in the challenges. We were punished because we didn't put the necessary ingredients together. Especially in the first half. There are no half-measures in football. The absence of Maxime Gonalon's leadership was keenly felt… there were too many yellow cards for protesting. OL exposed themselves… the frustrations born in the Coupe de la Ligue against PSG, with the same referee, certainly played a role in how OL carried themselves."
"It's a loss that puts the handbrake on. It's more than a loss… Monaco won…it will be tough… ten points behind Monaco? For me, that's too much… especially with PSG coming calling next Sunday… and with our absentees. We'll see who will be able to play… there will be some big names missing."
The turning point? The 27th minute, when Lille scored from a free-kick. It came from a pointless foul on Boufal by Mapou Yanga-Mbiwa. We paid dearly for that foul… a small detail that made all the difference… it's a shame… We can't afford to be giving away free-kicks in that kind of area...
Christian Bassila
"It's a heavy defeat with some heavy consequences… things are getting complicated. We're disappointed with the scenario. OL made things complicated for themselves with a terrible first half and a goal conceded. There was frustration because we couldn't manage things. Lille bore up better physically. We couldn't really hit our  straps as we were missing Gonalons and Tolisso. The lads bounced back and showed some pride in the second half, and it must be noted that the youngsters (Perrin, Labidi) did very well. Now we need to get moving again so we can achieve our objectives. Annoyed? There were certainly some poor decisions, from the players' point of view. I think some of the decisions were questionable. The constant whistle-blowing stopped the match form finding its rhythm. The refereeing was severe - Jallet's second yellow is a good example. But that's football. The absences of Gonalons and Tolisso? If you look at the number of balls won, and the position, you can see that OL had a terrible time in midfield in the first half… their absences really hurt OL."