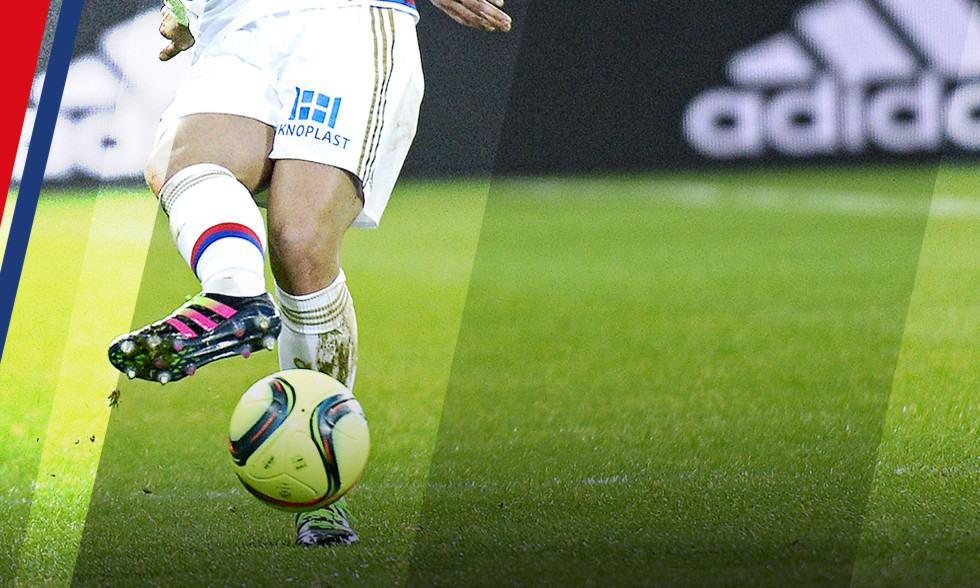 Knocked out of the Coupe de France on Wednesday night, OL's only option for a European ticket is their league finish… Coming off two big wins in this competition OL need to keep up the good work on Sunday against opponents who boast the same points tally…
It is now very clear: OL have no other hopes or alternatives… the league is the only way that the club can make their way into Europe, and if possible into a Champions League place - direct or thorough play-offs. There will be no trophies this season, but finishing in the top three would be an amazing achievement when one keeps in mind the different problems that have hampered Lyon's campaign in season 2015-16. Let's hope that Wednesday night's 3-0 loss to PSG in the cup doesn't break the rhythm for Maxime Gonalons and co., who hit their straps in the last two rounds, with 3-0 wins over direct rivals for a European finish. OL will now have the time to prepare and recover, with just one match per week. Gone are the days of the hellishly busy schedule, and hopefully the players will be looking to give even more to lock down game time as it becomes harder and harder to come by.
After Bordeuax and Angers, now it's time for SM Caen, who are still in the top half of the table and locked on points with OL. Nonetheless, Caen have slowed since the turn of the year, with just six points taken from their last five matches. What's more, they're coming off a defeat at home to Reims. Despite having been bested by the talent of Nabil Fekir when the two clubs met earlier in the season, Rémy Vercoutre and co. are more than capable causing OL to slip up. Vercoutre is a fine 'keeper… Da Silva excels in his role keeping house in front of 'Rem'… Féret is an artist capable of changing the course of a match with a magical touch… Rodelin and Delort have what it takes to draw the foul from OL's defence.
OL have neither the time nor the wiggle room to make any mistakes at home. They need to beef up their points tally as quickly as possible and make up ground on the sides above them on the table. It could be a great weekend in this respect, with Nice taking on Marseille and ASSE taking on AS Monaco… so OL need to grab all the points they can after letting too many slip earlier in the season. Showing much improved play since the turn of the year, OL have only recently added the clinical finishing and vigilant defending that saw them win big over Bordeaux and Angers. Let's hope that it was no flash in the pan! Bruno Genesio rotated his squad for Wednesday's clash with PSG, which could well mean a few big names could return for this clash with Caen (Valbuena, Grenier, Yanga-Mbiwa...).  

So it's back to the club's bread and butter on Sunday, the daily grind that is so important for OL's short-term future. A third consecutive win is imperative. Clément Grenier and co. have only won three in a row on one occasion this season - between Weeks 11 and 13, when they scored seven goals and conceded none! We'd gladly have some more of that…