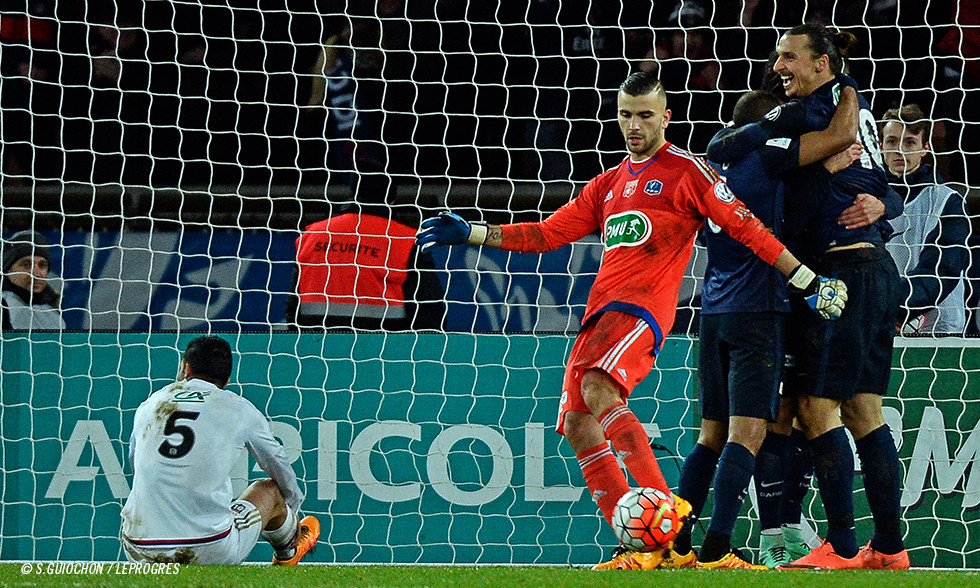 Christian Bassila and Claude-Arnaud Rivenet gave OLTV their analysis after the match between Paris and Lyon.
Christian Bassila
"I get the impression that history is repeating itself. There's disappointment and frustration. There were refereeing errors. You have to ask some tough questions; it's infuriating. I felt that the second goal really affected us, mentally and physically. I think it was a cruel match. We did really well in pushing PSG around and making them uncomfortable. The first hour was very promising. We were winning the ball back high up the pitch but we lacked precision with the last pass; we lacked verticality and variety in our runs. We weren't firing on all cylinders but still we were really putting PSG in difficulty. The players did well. They gave their all, so I hope that this match won't scar them. The league is still our priority.
Umtiti will be suspended when PSG come calling in the league. He makes his teammates play better. It leaves a bitter taste because we lost more than the opportunity to progress in the Coupe de France.
Claude-Arnaud Rivenet
"It's severe. We played an excellent first hour, controlling the ball and winning possession in midfield. But we couldn't manage to create chances and look dangerous. We were toothless. PSG were much more effective in the final 30 metres. We weren't tough enough in attack, we were too hesitant and we made bad choices. We had no presence in attack and we failed to make the most of some good passes. We troubled them in their build-up play, especially Tolisso and Gonalons. PSG couldn't find their rhythm.
The Parisians had some pretty favourable refereeing decisions. There are some questions that need asking. There are five referees on the pitch, so no-one cast doubt on the decisions, that's normal. But for the third goal, it's incomprehensible. The goal didn't change the result, but it is infuriating that it was allowed to stand.
The turning point? It was the second goal. At 1-0, everything was still possible. The second goal was a real kick in the head and put an end to our hopes. Ibrahimovic was off-side, and that leaves us with even more regrets.