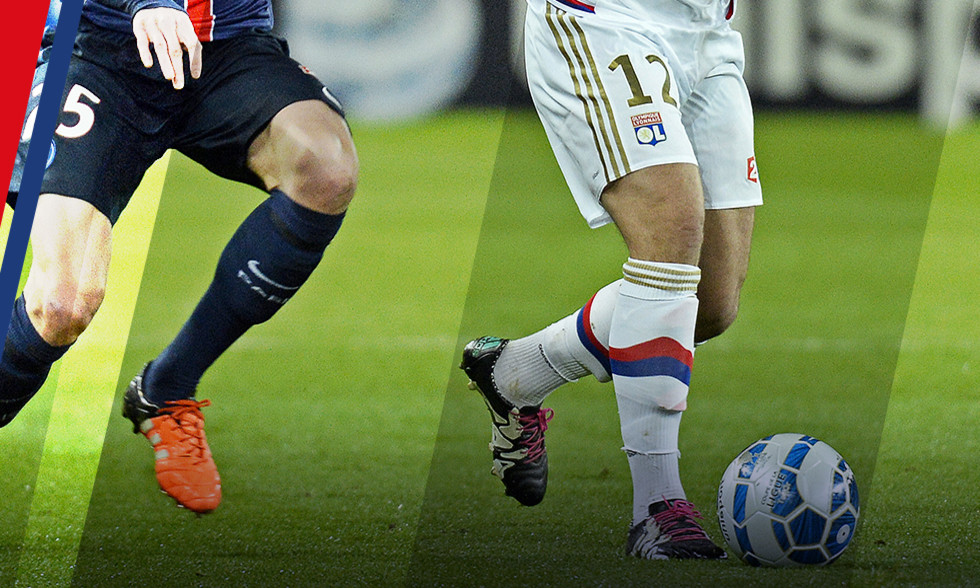 PSG have been an absolute steamroller on the French scene for the last year… OL travel to the Parc on a positive dynamic looking to extend their Coupe de France adventure…
On March 15, 2015, Bordeaux punished a Paris side who had allowed complacency to creep in after opening the scoring. This 3-2 defeat is the last one that PSG have endured on French soil to date! That's 43 consecutive matches without conceding defeat in the league, both cups and the Trophée des Champions. An impressive run that, according to the old adage, comes closer to ending the longer it goes on. As to when it will come to an end, no-one knows. While each PSG outing bears the possibility, there are some matches that seem more likely to bring it about - and Wednesday's clash with OL is one of them.
OL have played their way back into form, scoring goals and collecting points, over their last two matches - confirming the trend of improvement since the changes over the Christmas period. But going from beating Bordeaux and Angers to taking on PSG at the Parc is no cakewalk. Still, with the Parisians increasingly preoccupied by their impending Champions League clash with Chelsea, how will they carry themselves, even if they have yet to crack under any kind of pressure this season? What choices will coach Laurent Blanc make for his  starting line-up given that his players played in the Classico on Sunday night and have a league clash with Lille to play on Saturday? There are still some injuries in the quad, like that of the indispensable Verratti, Pastore, Matuidi… and it must be said that extensive squad rotation doesn't give you any guarantees of superiority even if it does mean fresh legs.


Obviously, with their superiority clearly established, PSG play the biggest determining role in how this last-16 tie will play out. But OL have some solid arguments and have plenty of motivation. Being the first side to topple the PSG ogre is one, and the idea of extending their run in the cup - with the holders ousted - would be a wonderful prospect… and let's not forget that it's a high-level match in which any side would want to give the best possible account of themselves. In terms of OL's strengths, we know them. The team's collective game is back, both in attack and defence, and the individual talent is still there to be seen… Bruno Genesio, who will have to do without Rafaël, Kalulu, Fekir and Fofana, will certainly make a few adjustments to the side that won in Angers. The matches are starting to pile up and he also needs to keep his whole squad implicated. Ferri, Darder, Bedimo, Koné and Cornet are all in with a chance...

OL set of for Paris with plenty of ambition. The Coupe de France is the perfect arena in which to clinch an upset, and if Lyon can put all the ingredients together, they could write an unforgettable page in the club's history.