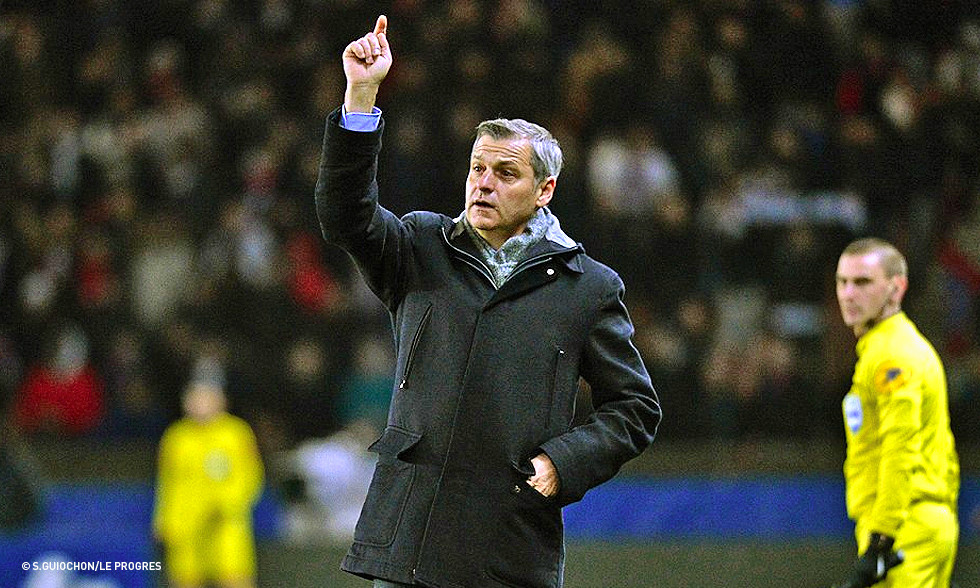 A day ahead of the Coupe de France round-of-16 tie in Paris, the OL coach spoke to the press about the importance of the match, as well as that of Sunday's league encounter with Caen.
Injuries
"Nothing new. Kalulu is out of action for tomorrow, as is Rafaël. Fekir is still in recovering. There is a pretty good chance of seeing Fofana in the CFA this weekend… it's tough to say much about Aldo's injury."
---
The climb up the table
"I always like to stay measured. We'll need to be consistent if we're to climb further up the table."
The Coupe de la Ligue elimination at the hands of PSG
"There are regrets. We played a very good match. It played out on parameters that have nothing to do with sport. Things really didn't go our way… The match against Marseille leaves us with other ideas. I'm a bit concerned about how the Parisians will react after their match on Sunday."
A chance of beating PSG?
"I think we're capable of doing it but that also depends on how PSG play. They seem to be able to always make the difference, even when they're not playing at their best… If PSG are in form, they are unbeatable in France. We'll do all we can to make it tough for them and hopefully be on the spot should they slip up. It'll be a much tougher match than the one in the Coupe de la Ligue. I don't think they'll give an inch. There has been a lot of talk about their performance in Marseille and they'll be looking to show their strength. They're the best team we've ever seen in France. But I'm not jealous of PSG. They are a plus for French football. It would be good if there were some teams a bit closer to them in terms of quality, who can push them the way we did last season. Maybe they will be a little distracted by the Champions League. Maybe they'll still be feeling the effects of Sunday's match - we will have had an extra day to recover. I don't know what the PSG coach will do, and anyway, PSG's 'B' team would finish in the top three in Ligue 1."
Squad rotation?
"There has been plenty to think about, as this match and our next one, in the league, are both very important. The one on Sunday could have big ramifications for our league fate. There is a chance that certain lads who haven't had that much game time of late will play tomorrow. I'm counting on them. They deserve a chance to show what they're made of in a big game. And tomorrow's match is the more important… for the moment. Anthony Lopes will start. I like how my team have been carrying themselves. The substitutes have shown a lot of commitment and no signs of disappointment at not playing. We're playing next on Sunday. We've got a pretty good schedule. It leaves us with a bit more than three days to recover."

A growing rivalry?
"I don't have a feeling of rivalry. There's excitement, with big matches in big stadiums. It's always special."
Maxime Gonalons
"He asked himself some tough questions, like most of the players have. He has also returned to form. Max is very deeply implicated in the squad's goings on, and he feels a lot better now. He can concentrate more on his game now, and we've got the player we knew and loved back. He's something of a barometer for the team - but he's not the only one."
Rachid Ghezzal
"Certain things have hit home for him. He works harder and better. He's no longer hampered by injuries and he's confident. He's expressing himself better. I expect even more from him because I know he's capable of it. But what he's doing right now is great."
Mathieu Valbuena
"I wanted to give him a rest in Angers. He has made a huge effort to get back into shape after his injury. It was not a message nor a sanction."