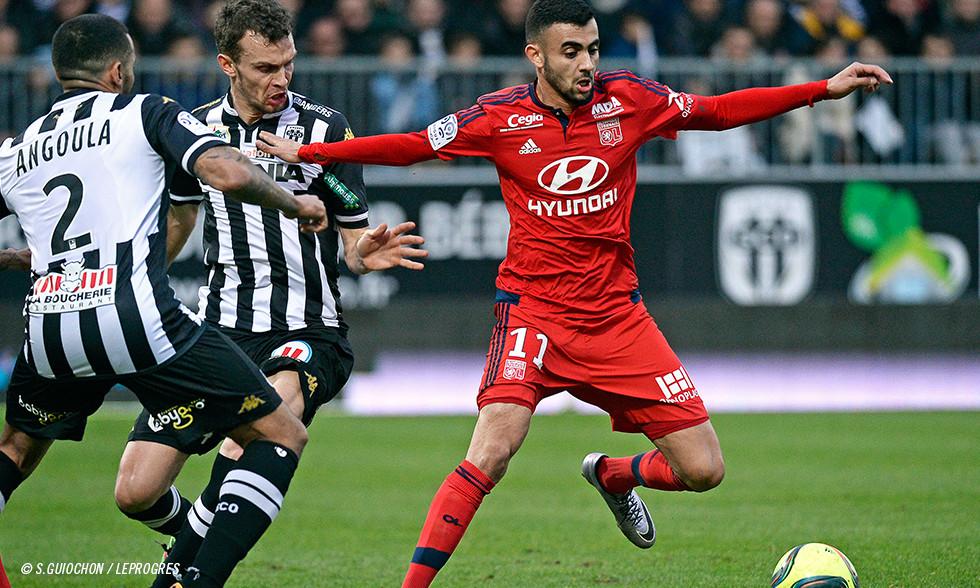 OLTV got the reactions after the clash between Angers and OL.
Rachid Ghezzal: "My goal came at a great time, as we made a really good start to the second half and we were worried about getting complacent. We managed to reproduce what we've been doing in training. We're often reactive rather than proactive in matches and that's a shame. We'll fight right to the end to make up the ground we've lost this season. Tonight we showed our defensive solidity; we were never in danger. It was an important match that allowed us to get closer to our best form."
Samuel Umtiti: "We really wanted to give a good account of ourselves. We have to keep it up. Winning away from home is great for our confidence. We wanted to score quickly. Our task was made easier by the red card but still, we got the job done. We're in good shape and we kept our objectives in mind. There are more clashes with direct rivals ahead of us, and we have to make sure we do well in them. In defence, we're in a good place. Everyone's defending well. We're getting used to each other and the communication is improving."
Corentin Tolisso: "It was important to win these two matches, and we did it. Now we'll focus on the match against Paris. We started well tonight. I was pretty worried about my shin after the incident that led to the red card. I didn't understand how the people in the stands reacted. There's still a bit of pain. Physically, I'm in good shape, which allows me to play box-to-box but still be there in the danger zone when I need to be. We mustn't get carried away. We're coming from a long way off the pace. We'll need to tread carefully in our match against Caen."
Maxime Gonalons: "These two matches have been well put together. We're out to make a comeback from a long way behind. We can't afford any slip-ups. We're trying to be a effective as possible. I often ask Jallet why he doesn't try his luck more with shots on goal. He scored a magnificent goal that crystallised our strong start to the match. We got a bit sloppy towards the end of the first half. We could have done a lot better. But we didn't give up and we were effective in the second half. We responded well to the physical demands of this match. We know it will be tough to end up in the top three. We'll need to put a very solid run together to bridge the gap… The cup is still an objective. We know what it represents. We'll be up against a monster of a side in Paris Saint-Germain. But over 90 minutes, anything is possible."
Christophe Jallet: "It wasn't my preferred foot, but I'll take it anyway… We made a great start to the match and the goal allowed us to convert our advantage onto the scoreboard."