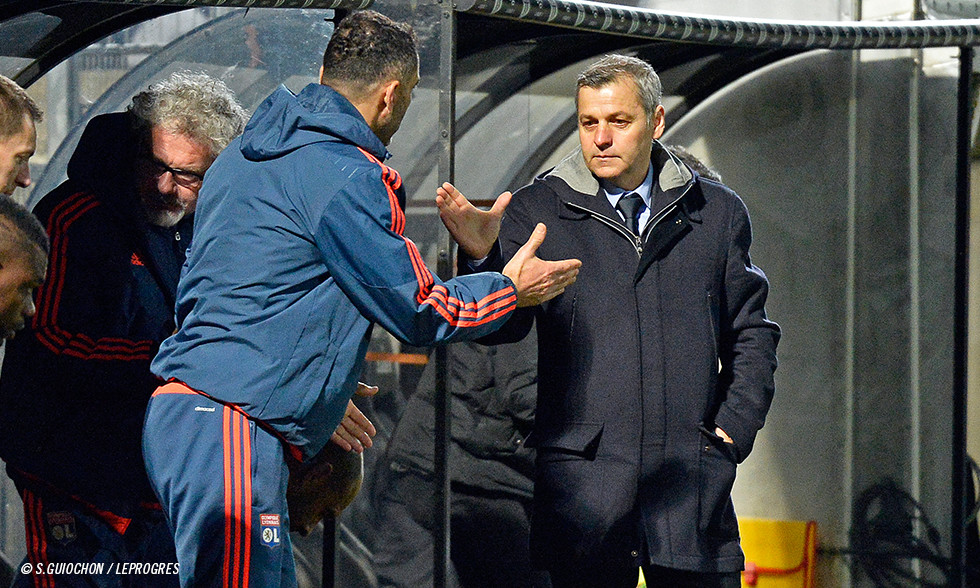 The OL coach spoke to OLTV following Lyon's win in Angers.
Bruno Genesio
We were too sloppy in the first half and we gave ourselves headaches trying to always go through the middle. We had the good fortune - and the talent - to score the second goal at the beginning of the second half. We're now three points from third place but also three points away from 11th, so nothing is set in stone. The important thing is to secure a podium finish. We need to stay humble and not get big-headed…
We'll go as far as we can in the cup. We unlucky with the draw, and it will be tough for us. We'll have to recover well. Our schedule is pretty favourable in terms of having time to recover. We'll give it our absolute best. Aldo Kalulu strained his groin. We don't yet know how serious it is."