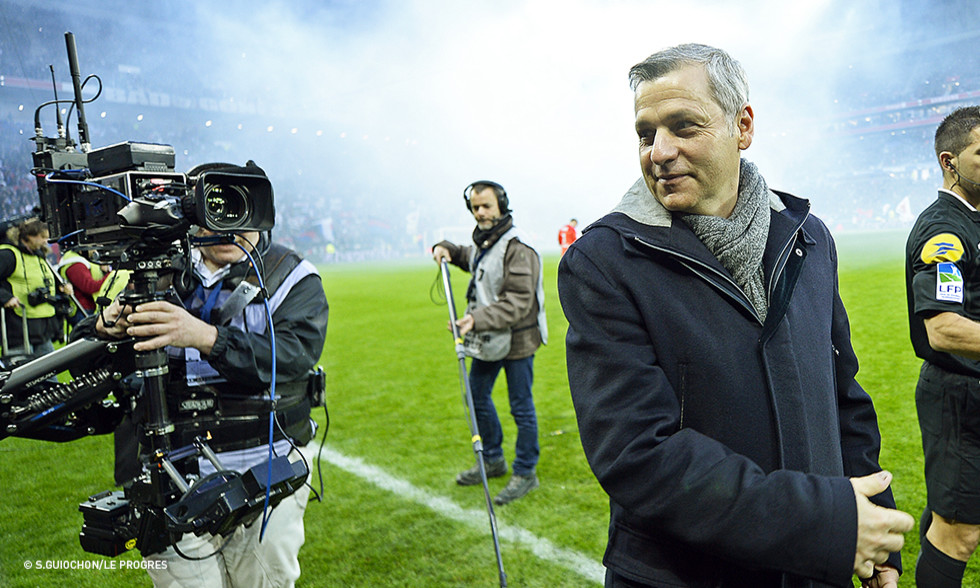 On the eve of the clash in Angers, the OL coach held his customary pre-match press conference.
INJURIES and the LINE-UP for ANGERS
"My team hasn't stopped working. We can envisage two scenarios: either we rotate the squad again or we try to stick to the same line-up to have some continuity… B. Koné is back, but Rafaël is not."
CONFIDENCE after THE WIN AGAINST BORDEAUX
"Things went our way even though we didn't play any better than we did against ASSE or OM, and that made all the difference. We created our own luck. We mustn't stop at this one win; we need to put a run together if want to come back for the final sprint. Have the last two league rounds been a turning point? They were matches against direct rivals; very important matches. But we have to take matches one by one. We managed to beat a team who sat back to defend and that was important for my players' mentality. The confidence we take from this result should allow us to be more consistent."
The OPPONENT
"I have a lot of respect for Angers and their coach, whom I know well. They have shown their quality and been rewarded. We at OL aren't where we should be. We need to string the results together without worrying about what our rivals are doing. Are we out for revenge after the first time we played Angers this season? First and foremost it would be getting revenge on ourselves. We want to progress and that's why we're heading to Angers with high hopes even though we're aware of the threats they pose. We're often confronted by sides that sit back and defend. Angers have players who can do well on the counter. They're also strong from set pieces. They're not the kind of side we like to play but we have to be able to impose our game. Opening the scoring will be important, as was the case against Bordeaux; it makes your job easier. We'll need to make sure we score during the stretches where we're on top, so that we don't have to chase the game."
AWAY FROM HOME
"We need a watershed moment to make the most of our excellent play in recent matches. We'll need to stick together and play as a team… and play good football. Each week, there are important matches but our objectives to be in the running when it comes down to the last five matches of the season. With Nabil? We certainly hope so, even though we will have to be prudent.  We won't place big demands on him straight away after he returns to action."
THE CENTRE OF DEFENCE
"We've rediscovered a certain stability in defence, conceding fewer goals and fewer chances for our opponents… above all the stability comes from the whole team, starting with our forwards when we don't have the ball. It also depends on how our defenders play the ball out, because that's our style. Mapou (Yanga-Mbiwa)? His improvement has been very satisfying. He has worked hard, and there has been dialogue. The arrival of Claudio (Caçapa) has played a part in his progress, as well as that of the rest of the defence. We need to keep it up… Mapou was a choice I made, because I think that, in his position, there should be a hierarchy. But nothing is set in stone. We mustn't forget how much Sam (Umtiti's) return after injury has brought to the team."