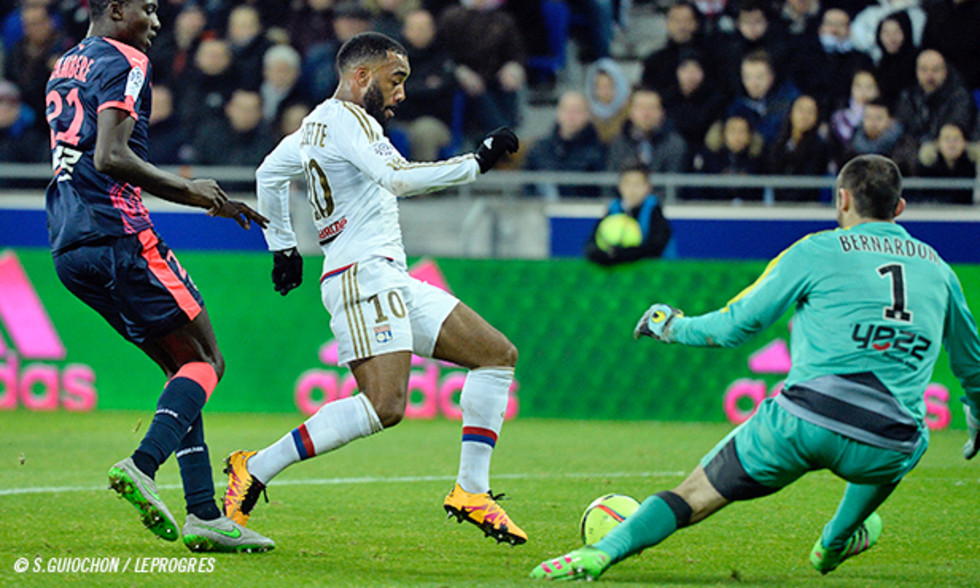 OLTV got the reactions from the OL lads after the win over Bordeaux.
Christophe Jallet: "We're relieved. It was an important match. It was imperative to win, no matter how. We enjoyed ourselves tonight. It's tough to really let go during this difficult time. Bordeuax were very solid and they sat back and waited for us. Our goal forced them to come out and we made the most of it to widen the gap. This match will give us the confidence we were lacking. We felt that we were just missing a little something. We can still improve a lot. This result will do our heads a lot of good."
Alexandre Lacazette: "We're relieved. We're happy to have played a good match and to have won it. It does us good. I'm happy to have helped the team. We knew we just needed to keep working hard and not listen to what was being said about us. It was an important match. The clash with Angers is also an important one in terms of how the rest of the season plays out. We need to go there and get the win. We need to start a run; it's the right time. We just have to be ready and not get carried away. We know we have quality. We managed to be more effective in both penalty areas. Hard work pays off… I feel good. I just needed to score. I know that that's what I'm judged on. I had a good match and I scored so that's great. I know I've been scoring a lot less. I can't score 30 goals every season, that's just too much. I've been a bit unlucky but also not as clinical as I have been in the past. I know that the players and staff have faith in me."
Anthony Lopes: "We were having a poor run of results. It was complicated, and we owed it to ourselves to bounce back. We did that in style tonight but we mustn't get carried away. We weren't nervous. We had stayed in our bubble, concentrated on the match to come. Our opponents are creating fewer and fewer chances."
Aldo Kalulu: "The situation was complicated. We played well, and luck was with us tonight. We were rewarded."
Mapou Yanga-Mbiwa: "A result was expected of us tonight; we knew that before the match and we knew we had to live up to it. And we did, winning 3-0. We hope to stay on this dynamic. We worked really hard this week and it paid off. We'll try to keep it rolling against Angers. Our defence is growing in confidence; things have been going well of late. We're working hard in training. We have more stability and our reflexes are synching up, so it's good. There's a long way to go. We need to stay focused."
Maxime Gonalons: "My knee got jammed between the other guy's legs. I got a scare but it's okay now. Things went our way tonight in a way that they haven't since the beginning of the year. We converted our chances. It's positive. We knew that people were expecting us to get a result. We had to do all we could to turn things around. We're a long way off the pace but we need to get back into the mix. We haven't lost hope. We'll rest up before Saturday, when we have a big match against a side who are doing well. They're a tough side."