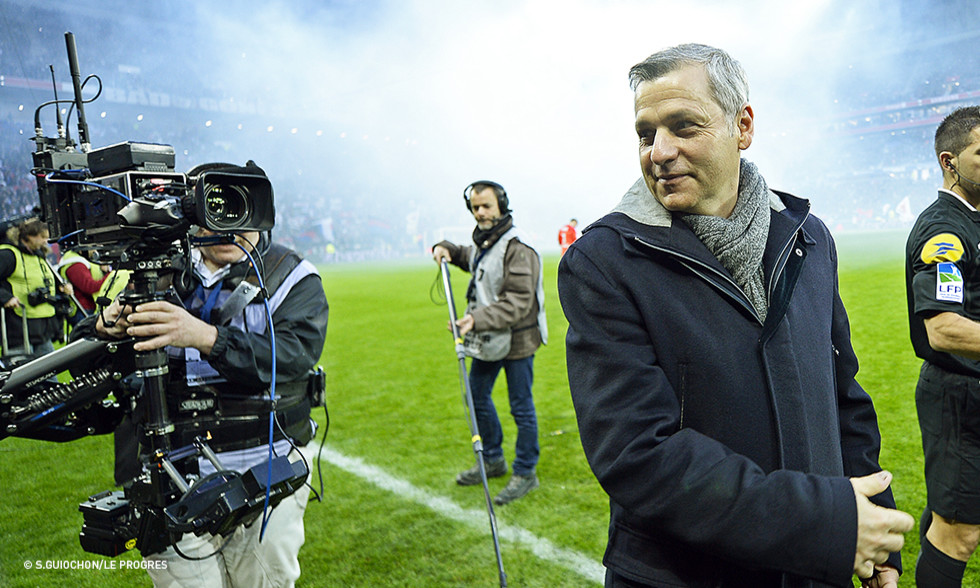 The OL coach is well aware of the situation his teams find itself in… but he remains convinced that second place is still not out of reach…
INJURIES
"Rafaël is out of action; he's feeling some pain in his groin. Bako Koné isn't completely recovered. Nabil Fekir and Gueïda Fofana are still unavailable."
AFTER THE LOSS IN BASTIA
"The loss isn't the most worrying thing, but I am aware of our situation. We're bottom of the table over the last ten matches. We're far from where a club of our standing should be. I thought that we could get a boost in Week 23 but that wasn't the case. Despite the defeat, there were some promising signs, even tough I do admit it was insufficient. We must persevere. It's up to the coaching staff find solutions to make progress especially in attack, where we're really struggling to score goals. Our formation? I don't think that's the problem. We need, for example, more runs in behind the defence. The relationship between Lacazette and Valbuena? That's not the only one that needs improvement, even though they're two key players. We did find some defensive solidity against Bastia, a certain frame of mind, that was good."
THE TABLE
"We're aware that we're under-performing and that this is a tough time for the team. But I would say that matches often play out on small details and that things can quickly move from negative to positive. Football is a dynamic sport. We have 15 matches left and there are just nine points between second place and us. And we're playing host to Monaco on the second-last day of the season. This is a very tight league. Apart from PSG, everyone can beat everyone else."
THE PRESSURE
"I'm under no extra pressure right now. I knew the difficulties that this job would entail and now I simply have even more desire to help the team make progress. I'm not looking back. I have confidence in my squad, and I'm aware of the situation new find ourselves in. I also have convictions in terms of what we can achieve."
BORDEAUX
"Every match is tough… Bordeaux have been in excellent form in the last few weeks. But we can harness our talents and improve the areas where things have been going wrong."
THE FANS
"The players need their support. We understand our fans' disappointment, but the players and the coaching staff are at least as disappointed as that, if not more so. I remain convinced that our fans can give our team that extra boost. It's an advantage for us to be playing in our stadium, were we now feel very comfortable."