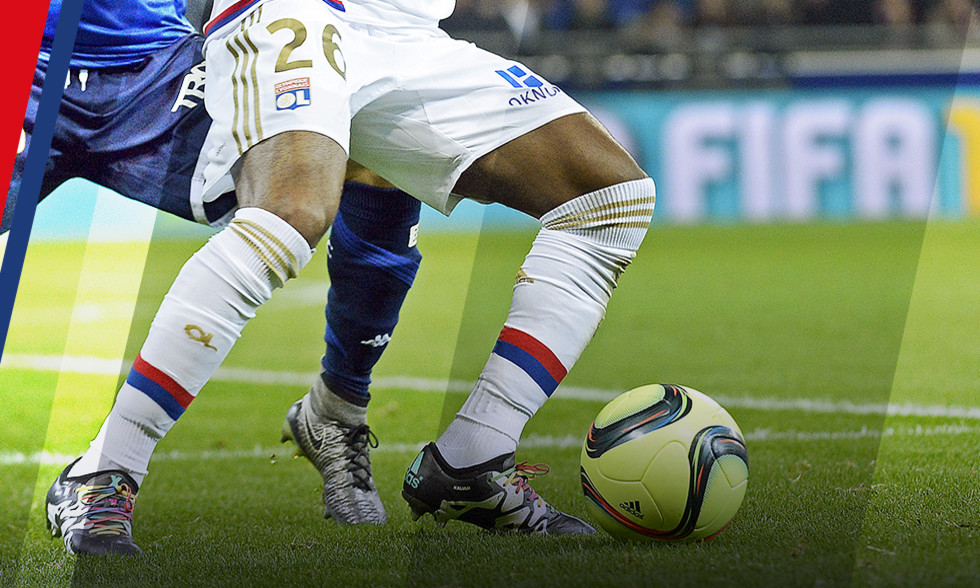 OL face a huge test as OM come calling… in red-hot form on the road, OM have caught OL in the rankings… Gonalons and his teammates are practically obliged to get the win if they are to hope for a European finish, while OM are looking to confirm their dynamic…
The stats are eloquent: OM have taken 14 points from their last eight matches, a run in which they remain undefeated, while OL have taken just four points in the same period! OM were ten points behind OL in Week 13 but now, with 29 points they have overtaken OL for the first time this season, thanks to a superior goal difference. OM are unbeaten in six matches on the road, and have won the majority of their points away from home (17 from 29). The momentum is incontestably in Marseille's favour, especially after OL lost the Rhône derby in Saint-Etienne despite dominating and OM won easily in Caen.
These two teams have had, or are still having, some difficult times this season, but both are still in the running for a top-three or European finish. They know that there might not be much wiggle room to be had, however, with competition from AS Monaco, who are six points ahead, and Angers SCO a point behind them. OL have to stay vigilant though - Angers travel to the Parc des Princes while Monaco play at home, which is never an advantage in the under-subscribed Stade Louis II.
OM 'finally' managed an accomplished performance in their win over Caen, with their 'three devils' up front. Sarr, Nkoudou, Batshuayi… Barrada in midfield… obviously the incredible Lass… Nkoulou, Dja Djédjé… not to mention Mandanda, Cabella… OM play as a team and can believe in their chances although they will have a busy schedule in February with the Europa League resuming. On top of that, they just beat Montpellier - at home! - to qualify for the next round of the Coupe de France. Alessandrini and Ocampos are currently out injured…
OL have been playing better since the beginning of the year, one by one getting key names like Valbuena back in action… with others, like Grenier and Kalulu, getting back to their best form as Ghezzal repeatedly displays the quality in his left boot. Coach Bruno Genesio has been talking up the side's confidence, and now all that is needed is to put a run together to build on this positivity, collect points and climb up the table. On Wednesday OL qualified for the last 16 of the Coupe de France by eliminating Chambly (National, D3).
So this clash between the two 'Olympic' teams is an eagerly anticipated one that will doubtless set a new attendance record in OL's new stadium. In the first clash between the sides this season, things got pretty heated… let's hope that cooler heads prevail, but without extinguishing the physical dimension that is indispensable for a high-level match. Both sides face a stiff test for the present and the future. It's crunch time!