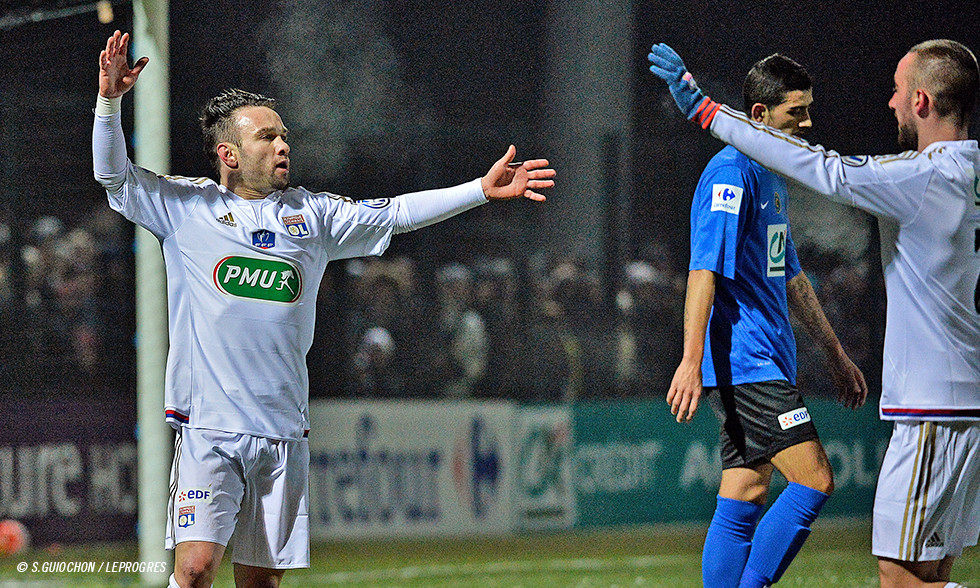 OLTV captured what Claude-Arnaud Rivenet and Christian Bassila had to say after Lyon qualified at the expense of Chambly.
Claude-Arnaud Rivenet
"A solid match, if not an accomplished one given the state of the pitch. There were a lot of mistakes; the pitch hurt the level of play. We got the job done and we respected our opponents. We managed to make the match easy for ourselves. But it wasn't a cakewalk; Chambly did everything they could to make the most of this opportunity. We had to construct this win; nothing is promised. The fact that bigger clubs sometimes struggle against smaller clubs just makes Ol's win look that much better.
I don't think there were any revelations to take from this match as we prepare to play Marseille on Sunday. We were serious and concentrated but that's incidental; they're two completely different matches. Darder is beginning to really integrate himself into the side but I would really like to see him play like that in a big match.
The turning point? It was in the 20th minute. We hadn't yet looked dangerous. Cornet made a good run and Darder made the difference. Opening the scoring in this kind of match is incredibly important. It's little kick in the head for the opposition.
Christian Bassila
"Lyon played a solid match on a tough pitch. There was good attacking football and the lads were committed and engaged. They managed to make the match easy for themselves. I really liked OL's desire. They're showing they can maintain a consistent dynamic and that's great.
I really liked how solid the central defensive pairing was, and Valbuena's activity further up the pitch was excellent. He scored and he showed some very promising signs as he comes back fro m long absence. This match helped him to find his rhythm."