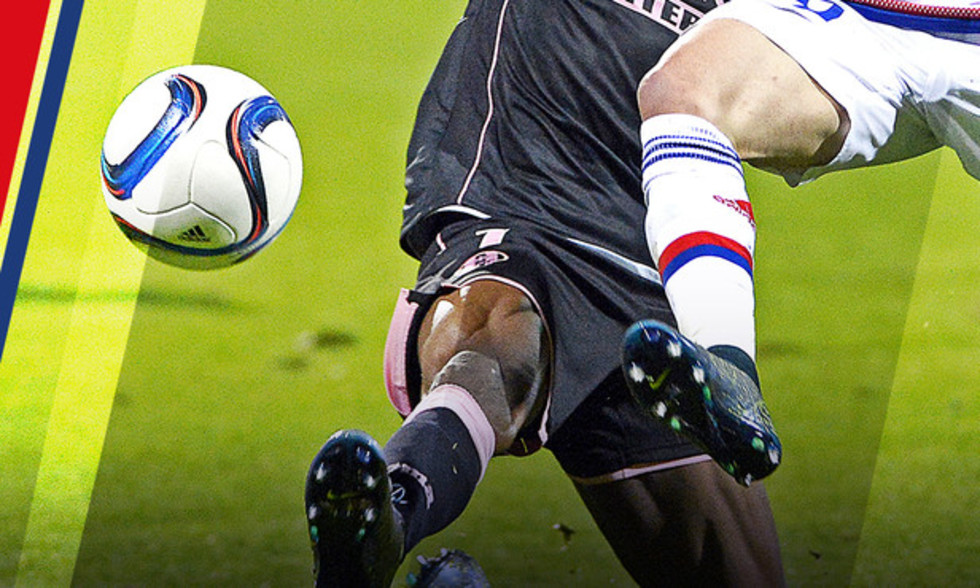 As Rachid Ghezzal said in the press conference, OL have to take this Coupe de France clash seriously, especially with OM coming to visit in the league on Sunday…
On paper, this clash between the National (D3) side and the seven-time Ligue 1 champions shouldn't even be close. But a piece of paper is no football pitch - as Stade de Reims, knocked out 4-1 by Chambly in the last 64, can attest. For several seasons, Chambly's squad - despite playing in the third division or lower - is comprised of players who have played in higher divisions or come from bigger clubs' youth academies. All this means that OL have to be careful… just as they were as they bested Limoges (CFA2, D5) 7-1 in the last 64.
The Coupe de France is a great adventure to contest and to take as far as it can go. And while this ambition may be more humble for the smaller teams, for the bigger ones it can lead all the way to Europe. OL want to be in Europe next season, but given the uncertainties of trying to qualify through league position, the Coupe de France can be an important second chance.
After their derby defeat and ahead of the very important Olympico at home to OM, this mid-week clash is a great opportunity to regain some confidence and put a smile back on OL faces… in order to do so, Bruno Genesio will make a few changes to his starting XI, as he announced in his press conference. Rafaël could start, as could B. Koné, as Samuel Umtiti is out of action. Darder is tipped to return in midfield, and Valbuena should show up on the flank…
Chambly will have nothing to lose. Their achievement in beating Reims was stunning, but can they go one better and best Lyon? They will be counting on striker Louisy Daniel and their well organised play as they look to avoid conceding an early goal that could see the match slip through their fingers.
OL are on the up and up, but Genesio's men need to convert their good recent performances into results, especially in a knockout match like this one and especially against a side who ply their trade two divisions down. Getting the job done with a serious performance is certainly the first step to take.