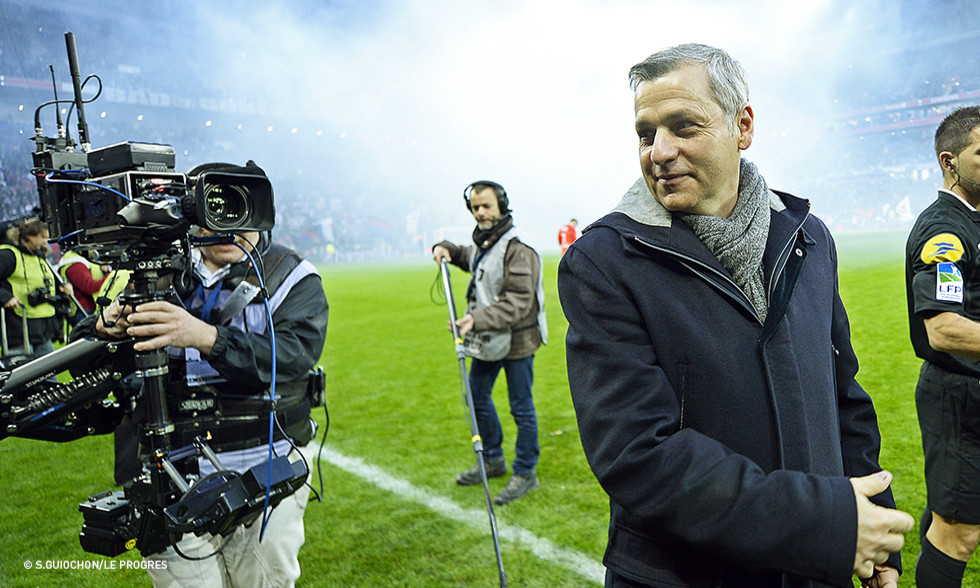 The OL coach held his customary pre-match press conference 48 hours out form the Rhône derby in Saint-Etienne…
INJURIES
"Valbuena is going well; Gonalons is doing better but won't be ready for Sunday; and Henri Bedimo will be unavailable.
STARTING LINE-UP
"I already have a strong idea of what it will be. We looked to put equal resources into each of our two matches this week, and we were right to do so as we pushed PSG all the way. The players rose to the occasion and we could easily have been the side who went through to the semis. I have choices to make but I want to keep as many of my players highly motivated as I can. The match against Paris helped us to grow in confidence because we posed PSG problems, even though it wasn't PSG's first-choice team. But we can't allow this confidence to become complacency. There are no free lunches in football, and there are still many matches left to play. All the players in my squad are ready. I will field the most balanced team I can for this match."
HIS FIRST DERBY AS HEAD COACH
"I'll tell you afterwards whether it was any different. It's always a special match but I hope it remains a game of football, a celebration. The incidents in this season's first derby? I don't think there really were any. Beric's injury? Jordan Ferri had no malign intentions. I didn't see anyone on either side doing anything untoward. Yes, everyone was very engaged, but all derbies are. You need the players to be committed but they have to play football as well, that's the most important thing. Without our fans there to spur us on, we will have to dig deeper and work harder. We just have to show what we're capable out on the pitch. I think it's a shame that our fans won't be there because football is supposed to be a party and that aspect of it will be spoiled. Our fans traditionally come to see us on Sunday morning before we head off for Saint-Etienne. It's an important moment for the players."
THE TALK FO THE TOWN
"There are limits and it shouldn't be allowed to go too far. What Sall had to say doesn't bother me. I personally remember a time when what people were saying was much more… you have to respect your opponents, even when you win."
JORDAN FERRI
"He can take it; he can handle his lot both on and off the field. But it won't be trench warfare… I'm not worried."
ADVANTAGE OR DISADVANTAGE TO HAVE PLAYED DURING THE WEEK?
"You can see it either way. If Les Verts had played, Christophe (Galtier) would have said some thing different. Me, I say not playing is better. Playing PSG is not the best way to prepare for a derby."
THE IMPORTANCE OF THE RESULT
"If we lose, it will be a real kick in the teeth because we've been doing well and we need to tart climbing the table. We need to put a positive run together. A draw would be a good result against a side who are very strong at home."
CHRISTOPHE GALTIER
"Yes, he's a role model for me because he has succeeded in making the transition from assistant coach to head coach. He's been in the job at Saint-Etienne for a long time. He's a model for me and for others. He's one of the more successful managers in our division. And he's right when he says that I will have less of a spring in my step as the season grinds on. You know that when you accept the job."
CLEMENT GRENIER
"Clément is making a good return to action after a long time out injured. He still has a way to go. He's an important player for us as he can be decisive and also bring others into play."
MATHIEU VALBUENA
"Of course he can adapt to our new playing system; he does the same for Didier Deschamps in the France team."
MEMORIES FROM THE STADE GEOFFROY-GUICHARD
"As a player, among the best memories I have are those from our 1-0 win after an own-goal from Kastendeuch… They had dominated us but we won 1-0. As a member of the coaching staff, my favourite was our 2-1 win with the goal from Jimmy Briand."