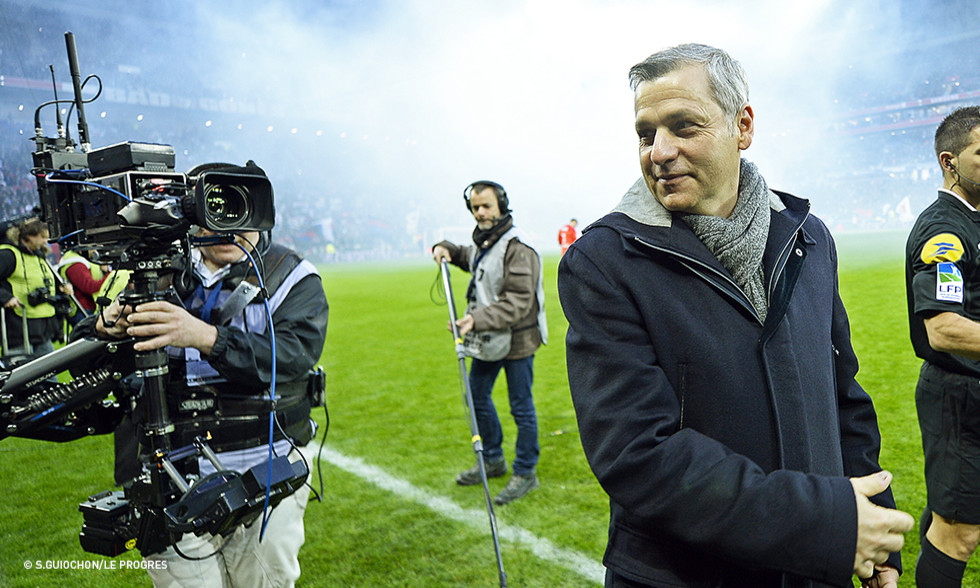 24 hours out form the trip to the Parc de Princes, the OL coach held a press conference… and confirmed that his side will not be going to Paris resigned to defeat…
INJURIES
"Mathieu Valbuena will resume training with the squad on Thursday; Rafaël will be back in the squad after the match against Saint-Etienne; Bedimo is out of action for Wednesday, as is Maxime Gonalons. For Max, it seems things aren't as bad as we feared, but he won't be playing in Saint-Etienne either. Perhaps he'll return against OM. Gueïda Fofana felt a twinge, and we'll adapt as necessary to how he's feeling. Nabil Fékir should be back and playing by mid-March."


RESULTS
"The 11 goals we've scored aren't the point. Still, scoring four against Troyes is pretty good and not something everyone can do. I'm satisfied with the way we played even though we could have done better in the second half. The team is making progress. We can measure ourselves against the big sides we're playing (PSG, ASSE, OM). We'll take another look at the situation at the end of January and see what we think we can achieve."
THE MATCH AGAINST PSG
"Writing this match off would be an insult to the players who will play. We have this match in Paris and then the derby. We have a big squad and so it won't be a mixed line-up that I field. We won't be writing it off; we'll make the most of the chance we have and it will be amazing if we can pull something off. We're not resigned and the players who don't usually start are up to the task. They're Ligue 1 players. Yes, we can pose Paris some problems even though our chances of qualifying are slim. There are ways of posing problems for PSG: first of all, we have to defend well and after that, we have to see what we can do going forward. Anything is possible in a cup tie. We'll have to make the mot of any chance we get in order to have no regrets. We can't go into the match believing we've already lost. We'll play to qualify; otherwise there would be no point in making the trip. There's always a chance. Our frame of mind? I'll be paying attention to the players' attitudes. PSG's main strength? Talent and a tight-knit squad. Their cohesion makes them a team of competitors who want to win everything and break records. A squad's strength lies in having players who can come on and get the win for their team, or at least hold onto a result. The toughest thing is to motivate players who don't play so often. If we're not in our best form, we run the risk of a huge disappointment before the derby. That would be terrible before the derby, given what the match represents."
CLAUDIO BEAUVUE
"I'm convinced that I can count on him on Wednesday. WE had a discussion but its content has to stay between the two of us. We'll see what happens between now and the end of the winter transfer window."



TRANSFER MARKET
"If no-one leaves, then I don't want any new players… I'm not in favour of having heaps of players for the same position. But if there are departures, we'll see."