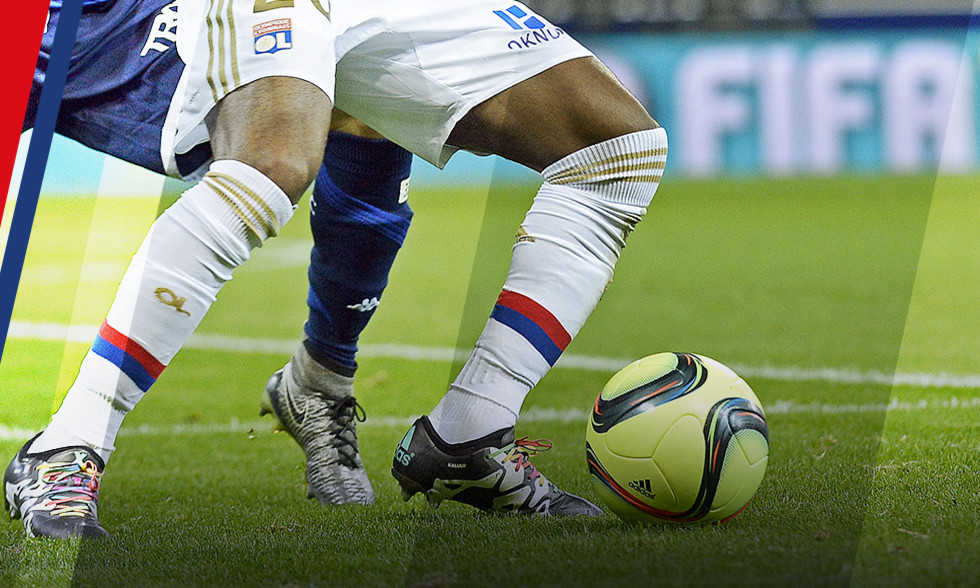 OL received a tough draw for the Coupe de la Ligue quarter-finals… at first glance, the battle to be done at the Parc des Princes looks unbalanced… a clash between two sides tipped to rotate their squads…
PSG are untouchable in French football. That's plain to see after the first half of the season. Week after week, Laurent Blanc's men have asserted their superiority out on the pitch, and it seems they have no match, given the quality of the squad and the strength on the bench. After their 'grand slam' of four trophies last season, the capital club have hit the ground running with even loftier goals and more consistency in their performances… and the gulf between them and their rivals has widened. First of all in the league, where they will soon be crowned champions if they can maintain their break-neck pace. They have already won the Trophée des Champions and they fully
intend to lift both domestic cups once again, while also harbouring big ambitions in the Champions League. So Marquinhos, Kurzawa, Van der Wiel, Rabiot, Lavezzi and Sirigu will come in for Thiago Silva, Maxwell, Aurier, Thiago Motta, Matuidi, Cavani, Trapp... it's an embarrassment of riches.
To hope to go as far as possible in one of the two cups, OL needed a clement draw, but that was certainly not what Les Gones received as the Coupe de la Ligue's quarter-finals fixtures were drawn. OL travel to the capital for this huge match that they must approach as winnable even though many think it isn't. "You can only try your best, and make sure you have no regrets." Bruno Genesio isn't playing up his side's chances but nor is he heading to Paris as a sacrificial lamb. Sure, the seven-time champions of France don't have the same means as the country's richest club, but when the calendar hands you matches every three or four days over a four-week period that includes a derby and a visit from OM, the coach is forced to consider spreading the game time around his squad. Especially when he is already making do with a lengthy injury list (Fekir, Gonalons, Rafaël, Valbuena, Fofana, Bedimo...) or when his players are returning to action but still looking for match fitness (Lacazette, Grenier, Kalulu...).
While club president Jean-Michel Aulas would like to add another cup to the club's trophy cabinet, his priority is qualifying for the Champions League, which means the league - where OL need to make up four or five points on Monaco And Angers in order to reach the podium - is the priority.
So Bruno Genesio will have to introduce some fresh legs on Wednesday night. Gorgelin should take over goal-keeping duties. A guarantee of success? Perhaps, as the 25-year-old has a record of four wins and a draw in his five appearances for the senior team. Things should also change in the centre of defence, on one flank, in the middle of the park and in attack… it's up to the replacements to make an impression… "They're Ligue 1 players," confirmed the OL coach.
Defeat seems to be pre-ordained for Jordan Ferri and his teammates, but this only serves to take the pressure off, and should OL qualify it would be that much sweeter. A huge motivation. But if that doesn't eventuate, a strong performance will be enough for the OL ranks. "I'll be paying attention to the players' attitudes…" Genesio's final words. And what did Laurent Blanc have to say in his press conference? "We're not looking to let it go to extra-time or penalties. And I don't think OL are interested in that kind of scenario either. So I think we'll be going all-out in attack so we can stitch up qualification."