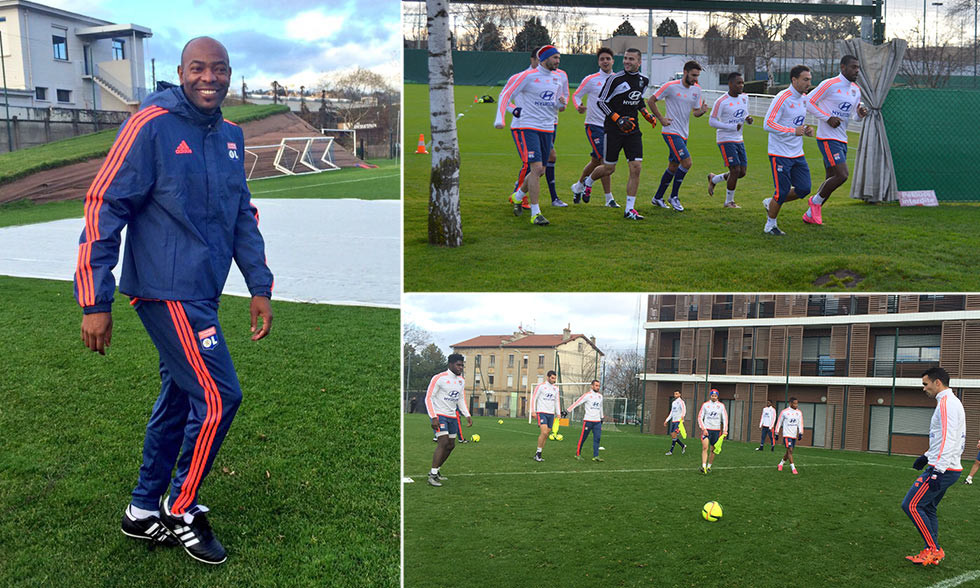 The Lyonnais returned to the training pitches at Tola Vologe...
Passing exercises in three groups, one of which featured starters from the FC Limoges match, started the session, with a half-pitch match to follow. Gorgelin and Lopes worked with Joël Bats.
While Alexandre Lacazette took part in the session, ending it alongside Corentin Tolisso for some shots on goal, Cornet, Fekir, Valbuena, Rafael were all absent, as was Bisevac.
The training session also featured the presence of Claudio Caçapa. The former OL captain - and new member of the coaching staff - couldn't hide his immense joy at having come back to the club that is very close to his heart.