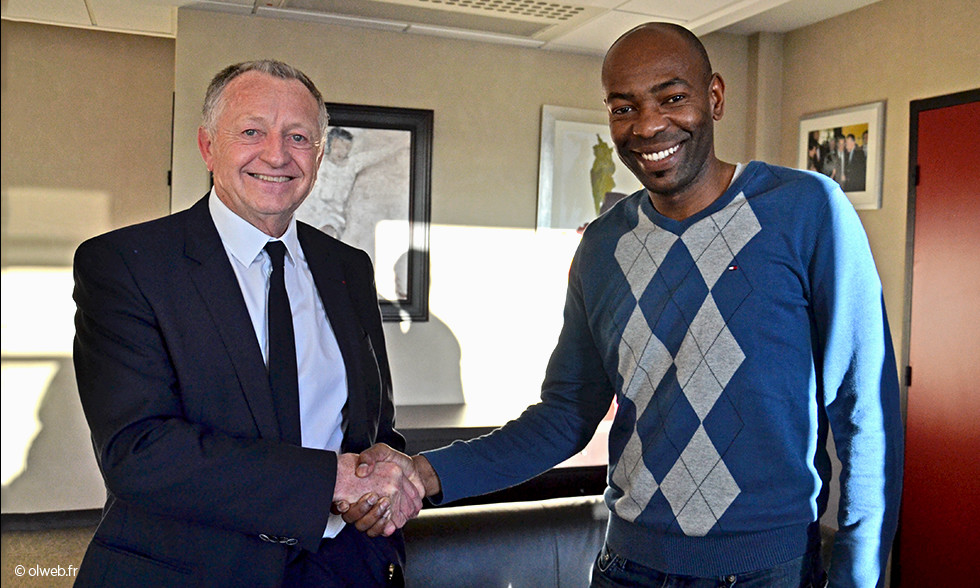 This afternoon Claudio Caçapa signed on with the club to round out Bruno Genesio's technical staff. The former Lyon and Brazil stopper expressed his joy at returning to his favourite club.
The man who won six Ligue 1 titles, five Trophées des Champions and one Coupe de la Ligue with Olympique Lyonnais was in attendance at Tola Vologe this afternoon. Claudio Caçapa signed a contract with OL to round out head coach Bruno Genesio's technical staff. His role? Defensive advisor to the players, a job in which his vast experience at the highest level will doubtless serve him and the club well.
Claudio Caçapa
"I'm very happy. It feels like coming home. I have the same feeling I get when I return to Brazil. A big thank you to the president for having thought of me. There is a new era beginning with the inauguration of Parc OL. I'm part of this huge dream. We have everything it takes to succeed and I hope we'll d all we can to win some titles."
Jean-Michel Aulas
"This is the return of an historic character, a man proved more than willing to work hard for the club back in the day. Claudio made his mark here as a great defender on the field and an emblematic figure for the club off it. We need someone who has experienced the highs here with OL and who also had talent as a defender. Claudio managed to end his contract in Saudi Arabia. When we offered him a role in our coaching staff, he was on board right away. Things moved quickly. We need to start writing history here at OL to follow up on our great years during the 2000s. A new era will begin with the inauguration of Parc OL - one of the mot beautiful stadiums in the world - on Saturday night. What better way to write the future than with those who helped write history? Claudio will bring confidence and enthusiasm to the club. He was our number one choice."