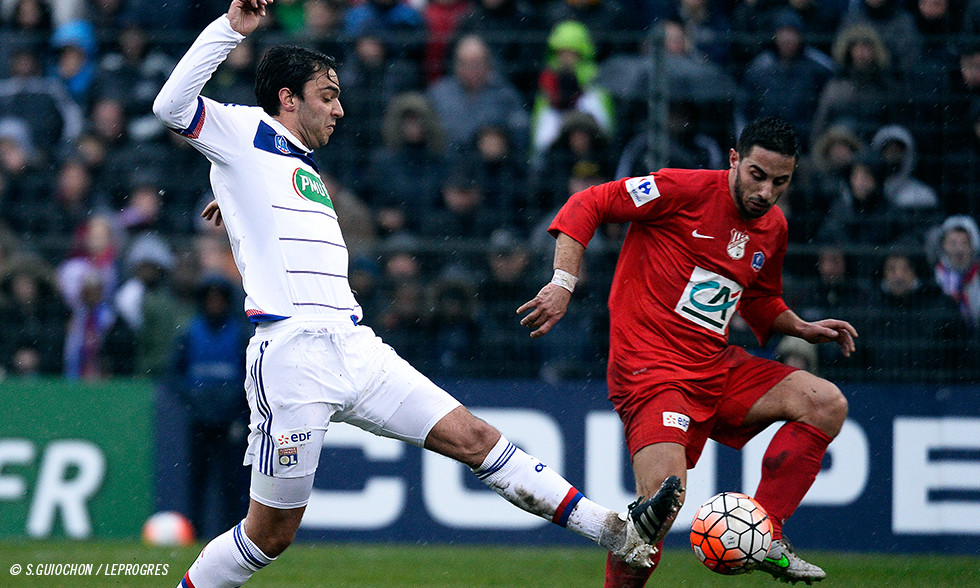 The players in the match between OL and Limoges gave their reactions to OLTV.
Clément Grenier: "The conditions were tough. We played a solid match. We wanted to put a lot of pressure on them right from the off. The first goal allowed us to put our game plan in place. We didn't want to give them any hope. It was important to mark our territory and impose our game straight away. We have quality players. We're starting to find our feet, and that will help us to make progress."
Maxwel Cornet: "I came off with pain in my hamstring. It's nothing serious but I preferred not to take any risks. We'll see. I'll do all I can to get back to 100%. We got stuck into this match right from the start. We managed to score and then kill off the match. The pitch wasn't in good shape. Lyon played well and we need to continue on this trajectory. The frame of mind is in place now. We really worked hard for each other."
Rachid Ghezzal: "We really wanted to start the year well. The first goal made our job a lot easier. This match really capped off our excellent training camp. But we still need to back it up with more results. Things were better tonight. The lads are all committed and engaged. Everyone is working for everyone else. We had to get the job done. We were strong in the challenges. It's great to score, it' just my stats that are lacking a bit. But it's a good reward for the hard work I've done since the beginning of the season. I like playing on the right of midfield as it means I can cut in on my left foot. It's great."
Sergi Darder: "We had to respect our opponents. We played with a lot of intensity. Things went really well with Grenier in midfield. We have a lot of technical affinities. I'm really impatient to play in our new stadium."