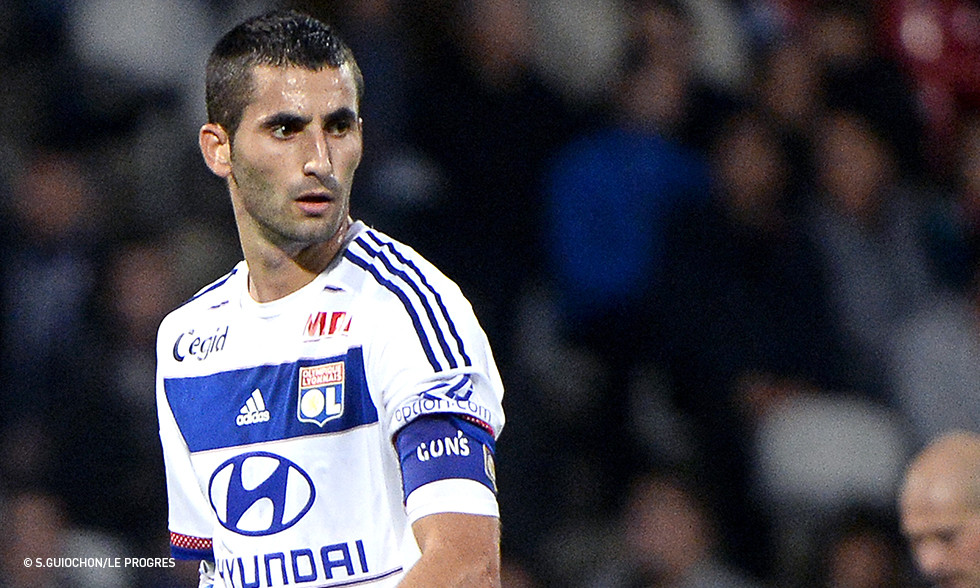 Maxime Gonalons turned out for OL's press conference to discuss the state of affairs on the eve of the year's first match, in the Coupe de France.
The training camp in Marbella
"It wasn't a long camp but it was super-important for our start to this second half of the season, which will be promising. We have a lot to prove after going through a pretty rough patch. We worked well and we've rediscovered our serenity. The squad has a winning frame of mind. We all know that OL doesn't belong where we re right now. We want to get results; the past few months have been complicated and we don't want to live through that again. But we won't be able to turn the page right away. Still we owed it to ourselves to change things up and now it's behind us. We need to move forward."
The Coupe de France
"This Coupe de France clash is super-important. We can't afford to take it lightly because it could get complicated very quickly. We need to take it very seriously and put the ingredients for a result together."
The change of coach
"It's only the beginning. It's the first time I've experienced it in the middle of a season. It's tough to know whether things have really changed, but in any case we're highly motivated. We want to get out there and win a title in one of the cup competitions this season."
His role as captain
"You have to be there in the good times and the bad. It takes a lot of energy and you can lose a bit of lucidity in your play. I'm always on the lookout to see whether I'm slipping. The start of this season hasn't been easy for me. The captaincy is very important to me. We're trying to find the right solutions and we're all in the same boat. The senior players in the team were consulted. We have responsibilities and it's up to us to make sure that things change."
Bruno Genesio
"It's a special situation because several of us were at the youth academy here, and we've known Bruno for years. We know how he works. He's close to his players and he's very ambitious - he's ambitious in terms of doing a good job and winning matches. The experience he has gained as an assistant coach makes him ready for this challenge. Perhaps he has a mixed record as a coach but since then he has learnt a lot working with some big names. He has what it takes to be the coach of OL."
The move to the Parc OL
"I don't thin it will disturb us. It's a huge event. We'll move into another dimension. There's a huge project in the works. It will be something really special."