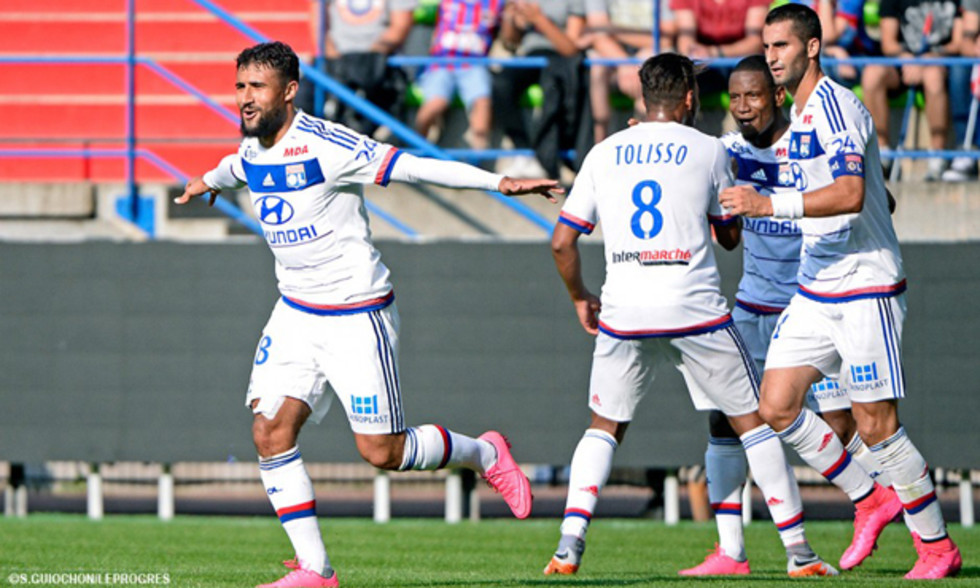 We asked OL fans on twitter to choose their favourite goal of the season so far... and here's their answer!
49% Fekir, Alhadhur and the osteopath
With 49% of the votes… Nabil Fekir! The Lyon forward turned his opposite number inside out and back to front and upside down with this mazy goal. The OL star latched onto Tolisso's long ball on the right corner of the penalty box. All alone against two defenders and the goalkeeper, it didn't look like the most dangerous situation... Except when your name is Nabil Fekir. He started by cutting outside, then inside, then outside again, before slotting the ball home, between the two defenders and in off the far post. A moment of sublime skill from Nabil and solitude for Alhadhur...
Alex Lacazette's opening goal in the derby came second in the voting, ahead of Claudio Beauvue's incredible header against Rémy Vercourtre...