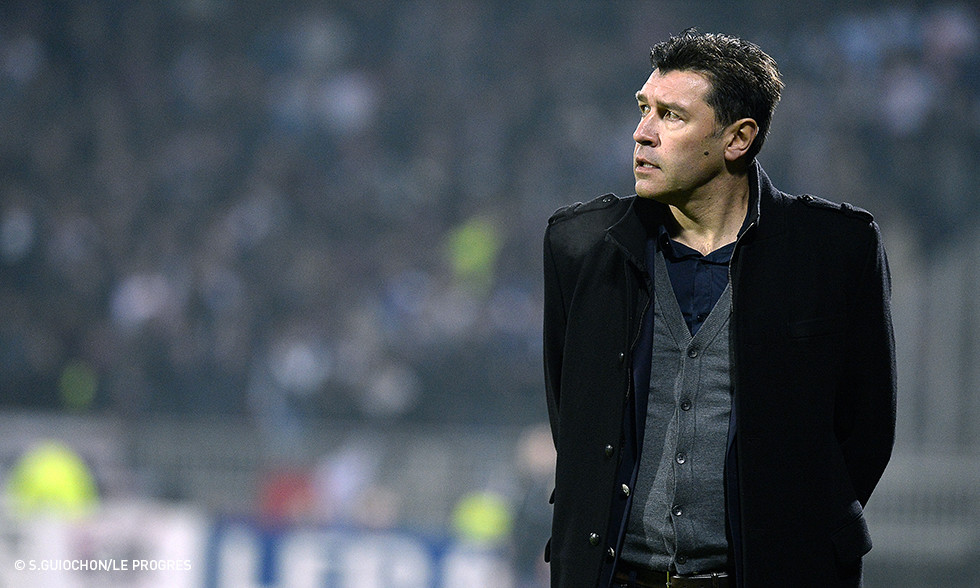 Hubert Fournier spoke to the media at his traditional pre-match press conference ahead of Sunday's trip to Ajaccio in the final match before the winter break.
Injury update
"We have Bedimo and Rafael back from suspension. The other injuries worries will be back in 2016."

The importance of the Ajaccio match
"This match is a chance to climb back in touch with the top three. We need to get some inspiration back in our play, and build on a more solid defence. We have to do what we did against Nantes, while also offering more in attack. We must keep a clean sheet. It's the last match of the year, one last effort. We need to give it our all and not have any regrets."
Gazélec, a surprise?
"Yes and no. Most of their players are not well known to the wider public, but I find that a little reassuring given that football is a team sport. With certain values, you can go a long way. Ajaccio have built on that. Caen and Angers are built on that same team spirit. That's the key to much of their success. Perhaps we have lacked a bit of that. But we are getting it back. I'm pretty optimistic. The team really stuck together at the Parc. I think it bodes well for the future."

What's missing
"Lots of things. The team is lacking confidence, both in defence and in attack, there's no cohesion. The attacking players from last year aren't on the pitch. Obviously that has its effect. Players will return from injury and I hope our cutting edge in attack returns too."

Judging the first half of the season
"We can do better. We have plenty of regrets concerning the Champions League. That was a big disappointment. We have been on the receiving end in the league, but we haven't had our final word. Last seasons, we weren't playing every three days and we had less injuries. All that affects the team. Playing less after the break could have a positive effect, I think."