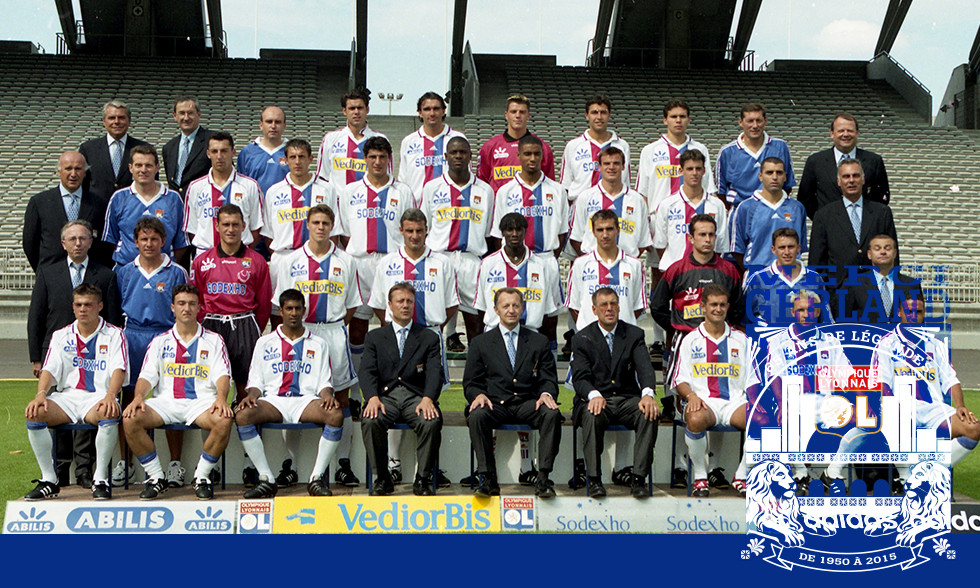 OL stepped on the accelerator in the 1990s as the Stade de Gerland enjoyed some unforgettable moments in France and returned to Europe as well!
5th in 1991… 2nd in 1995… 3rd in 1999 and 2 000… OL had made a place for themselves in the top flight… Domenech… Tigana… Stephan… Lacombe… Santini… were the coaches; Garde… Génésio… Maurice… Giuly… Bouderbala… Rousset… Ngotty… Amoros… Gava… Pelé… Olmeta… Marcelo… Laville… Roche… Caveglia… Cocard… Coupet… Carteron… Malbranque… Violeau… Delmotte… Dhorasoo… Bréchet… Govou… Laigle… Anderson… the youngsters from the Academy and players from other horizons, and, of course, Sonny Anderson to step up into a new world all together...
Gerland enjoyed a return to the continental scene with a first match at home to Oster Vaxjo on 18 September 1991, There was the win in the Intertoto Cup in 1997. The second leg of the UEFA Cup quarter-final against Bologna. 40,000  spectators truly believed OL would overturn the three-goal deficit. The disappointment of the Champions League play-offs against Maribor and the first appearances of Sonny Anderson in an OL shirt. There was the run to a first ever Coupe de la Ligue final. In Ligue 1, there was that famous 8-0 win over OM on 24 May 1997.
Gerland underwent a massive facelift with the two ends behind the goals demolished and reconstructed with roofs. The stadium was ready to host the 1998 World Cup.
On Saturday the likes of Sonny, obviously, but also Bouderbala, Billong, Maurice, Cocard, Coupet, Courtois, L. Delamontagne, Flachez, Linares, Laigle, Rivenet, Bassila, Uras will all be in attendence…