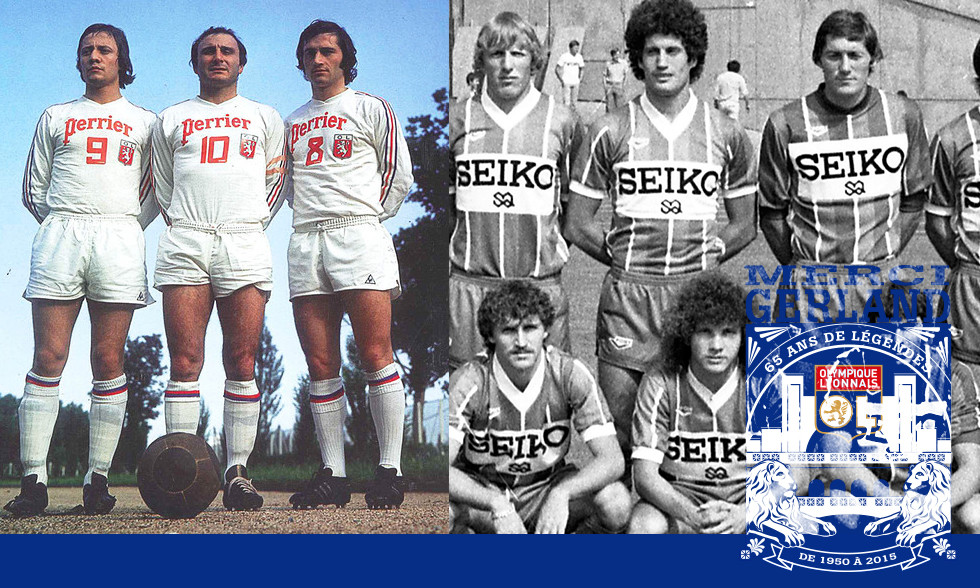 OL finished in the top three of the first division twice… but also played a relegation play-off... the team featured the likes of Serge Chiesa, Bernard Lacombe, Raymond Domenech… alongside Di Nallo until 1975 …
In 1974 and '75, OL finished in the top three. The early 1970's saw the 'trois petits' up front cause all sorts of problems for the opposition. Di Nallo, Chiesa and Lacombe were ably supported by R. Domenech, Baeza, Mihajlovic, Trivic… In the Coupe de France, the team made three more finals, defeating Nantes in 1973 with goals to Trivic and Lacombe. The team played twice in Europe without great success. Bernard Lacombe scored his only quadruple in an OL short, on 26 January, 1975, against Bastia (8-1).

The '70s marked the end of an era with the départ of Fleury Di Nallo who scored so many goals with Serge Chiesa and Bernard Lacombe. 'Nanard' joined Les Verts in 1978. Chiesa remained along with Chauveau to take the team into the 1980s. Tigana showed his enormous potential… Guy Genet took over from his dad, in place in the early 1950s… Yves Mariot wrote his name into history with that drag back... and there was also Mario Coluna, the Portuguese superstar that signed from Benfica who only played 20 matches between 1970 and 1972… age getting the better of him.
Aimé Mignot and then Aimé Jacquet on the bench.

This Saturday, in the stands and on the pitch at the Stade de Gerland will be the likes of Di Nallo, Lacombe, Cacchioni, Chauveau, Cornet, Albert Domenech, Jean Gallice, Garrigues, Jodar, Lanthier, Maillard, Mihajlovic, Tigana, Valette, Mignot.
---
Get your tickets for the last ever match at the Stade de Gerland via the online ticket store