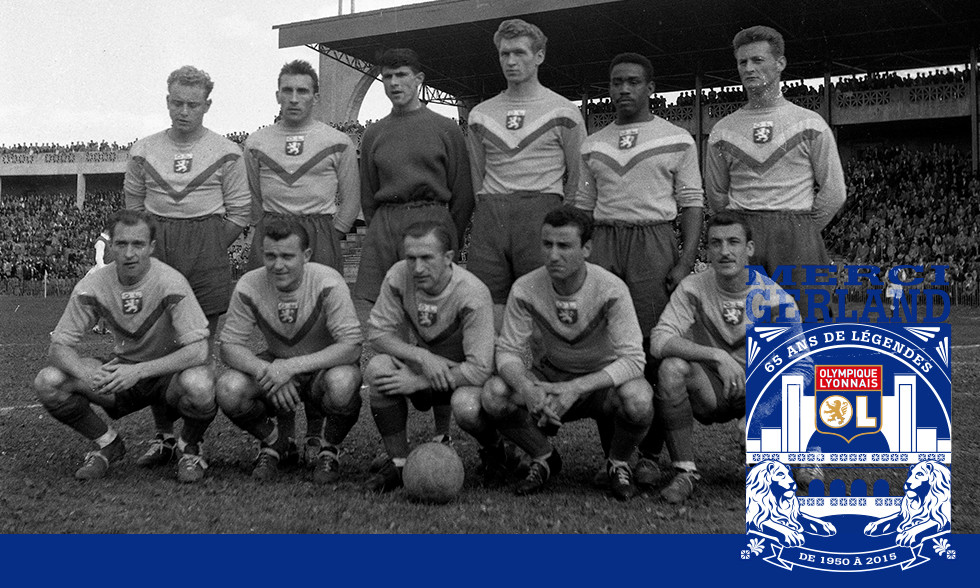 OL debuted in its new home ground on the Avenue Jean-Jaurès… A few players from that epoch will be present on Saturday...
The first season of the Stade de Gerland a first title in the second division (1950-51) with a first home match against CA Paris on 27 August 1950 and a 3-0 win with goals from Dupraz (1' 79') and Calligaris (33'). The team went up and then back down with two seasons in the second tier before returning to the top flight in 1954. OL navigated between eighth and 16th place. They won their first derby at Gerland on 28 October 1951 with a hat-trick from Woehl… The last season in the 1950s saw the arrival of Nestor 'Lightning' Combin. There was also Gerland's first ever European match on 14 January 1959 (OL 1-1 Inter; goal to Cossou) in the Fairs Cup.
Amongst the players of the time, André Lerond, Jean Djorkaeff, Camille Ninel, Lucien Cossou, Aimé Mignot, Robert Mouynet, Ernie Schultz… and a first Brazilian in Constantino Pires. On the bench there were the likes of Oscar Heisserer, Darui, Troupel, Robert.

On Saturday, Henri Marin, goalkeeper from 1950-53 (18 matches),  Jean Djorkaeff, Aimé Mignot, Lucien Gardon, Jean-Louis Rivoire and the goalkeeper Jean Sabathier (1958-63) will be present to celebrate this period in the club's history that many supporters are too young to remember...
---
Get your tickets for the last ever match at the Stade de Gerland via the online ticket store