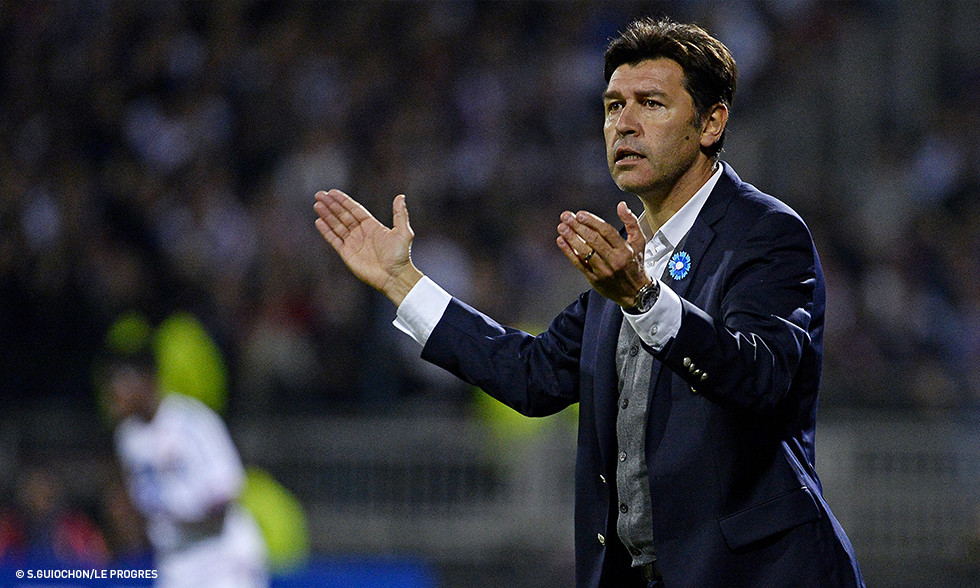 Olympique Lyonnais coach Hubert Fournier spoke to the press ahead of Tuesday's match away to FC Nantes...
INJURY UPDATE
"Nothing new to note, except the injury to Anthony Lopes. He will miss the match against Nantes (hip). That's a blow."
CURRENT FORM
"We have to keep playing, whether it's easy or not. We are doing it tough at the moment and we have to deal with it as best we can. We have spoken about it. The president came too. The outcome? Do better, there's no other option. We have the potential to bounce back. We have already been through difficult periods. It's all part of our season."
CHANGES
"It's possible that we'll see some new faces after our performance against Montpellier, and because it's the third match in a week. Certain players haven't played a lot with the first team, but have played for their national teams or the reserves. They might get the chance. It's up to them to make the most of it."
TRIP TO NANTES
"It will be a tough trip, given our current form, but also because Nantes is not an easy place to travel. We saw that last season."
CLEMENT GRENIER
"He will bring some mental and physical freshness to the squad as well as his quality. He's not yet 100¨%, but he can provide us with a little boost when he's on the pitch."
URGENCY
"Obviously, we need to be more solid at the back... We have conceded nine goals in three matches... It's easy to see where we are struggling at the moment..."
ATMOSPHERE
"We are affected by the current situation… it's playing on our minds. We are looking for solutions. We are disappointed by our performances. Are the players still receptive to what I'm saying? You have the ask them that question. I don't think they have given up... That wouldn't be right, in respect to their employer. I'm not paranoid. The team's spirit? We'll see against Nantes, but you can't just flick a switch. First you have to stop conceding goals. That's our priority against Nantes."