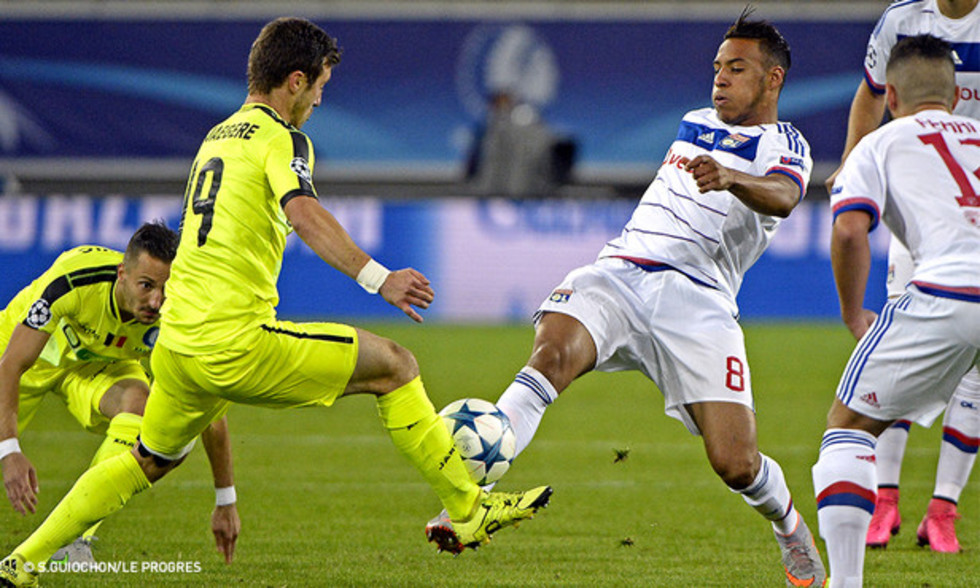 Corentin Tolisso spoke to the press on the eve of Lyon's Champions League match against Gent.
A slim hope of qualification
"We're only one point off the qualifying spots. It's not over yet. It's still possible. We know i twill be hard. We have to win our two remaining matches. We will give it everything. We still believe... We have really struggled in this competition. Our results have lacked consistency. It's a quality competition. We will have to produce some top football to beat Gent."
Gent
"We aren't surprised by the quality of Gent. We knew they were a good side. We didn't play well in the first half of the match away. We know they have very good results in their league. We will look at them and how they are playing between now and the match."
Last European match at the Stade de Gerland
"My best memory? When OL beat Real 3-0. I was a young supporter. I was so happy to see my favourite team beat the mighty Real de Madrid. I was a ball-boy during the game, like the lads from the academy often are."
Extra pressure
"OL are used to these big European matches. There's no real extra pressure. We know the score and we know what we have to do. We have to finish at least third to qualify for the Europa League."
The absentees
"Three of our major players are missing. Other players will come in to replace them. I have to play better than I did against Nice."
Lacazette and Yanga-Mbiwa's form
"Alexandre always wants to score. When he does, it's great for the team. I hope he plays like he did in the derby... Mapou works very hard at training. He is giving himself every chance to succeed here. Perhaps he's a bit unlucky, or a bit out of form. We all have confidence in him. We know he will get back to his best."
Not taking chances
"We are taking a lot of shots, but not getting enough on target. We need to keep working hard at training to fix it. I don't know why we're struggling in front of goal. But we will try and set the record straight tomorrow."