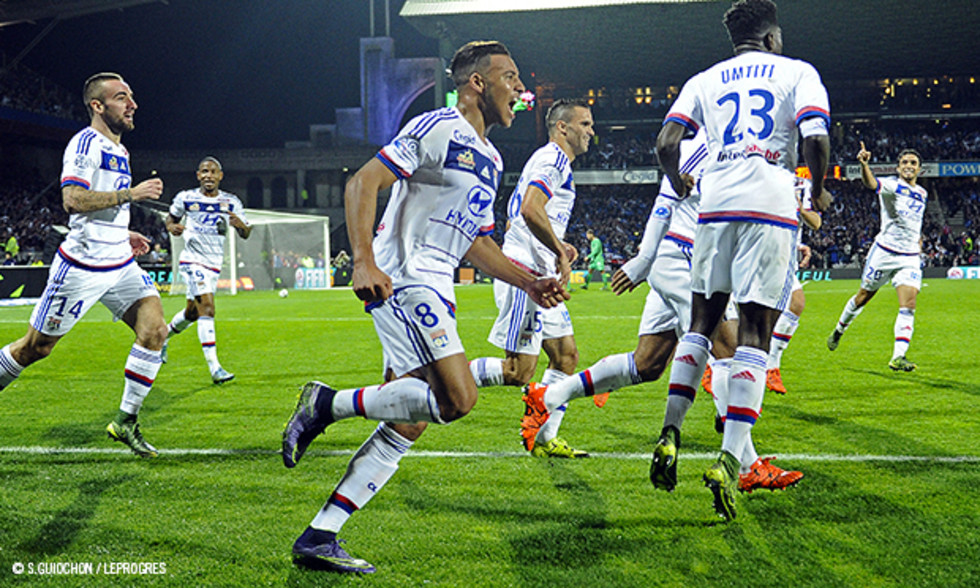 With a third of the season done, it's a good time to take a look at OL's campaign so far, after a slow start and a flourishing finish this weekend...
The stunning and historic victory in the derby obviously weighs heavily in the balance. The conclusions a third of the way through the season would probably not have been the same had OL not defeated their rivals on Sunday night. Despite a turbulent summer and plenty of movement on the transfer market, OL season so far, particularly in France, is nothing to be ashamed of.
OL are clear in second place behind runaway leaders PSG. With 25 points from 39 possible, Les Lyonnais are on the right pace. They are even well in advance of the other big teams in the division who will be eyeing off the European places... LOSC are 16th with 12 points less, OM 13th, ten points adrift, Bordeaux sit 11th, 8 points behind OL, while Monaco count a 5-point deficit. Only Saint-Etienne remain in touching distance, three points behind after Sunday's derby loss.
Compared to last season, OL have only one point less than they did at the same time last term. The record of 7 wins, 4 draws and 2 losses is thanks in large part to an excellent defence. Les Olympiens have only conceded 7 goals in 13 matches, only PSG has done better (6). OL are currently the leader across Europe's top five leagues with nine clean sheets returned by Umtiti, Lopes and Co..
It's in attack, where OL's stats don't add up to those of last season. At this time last term, OL had scored 27 goals against just 19 this time, and ten of those goals came in three matches (4-0 vs Caen and 3-0 vs TFC & ASSE). OL have only scored nine goals in the other ten matches. Without the injured Fekir, OL are creating chances, but not putting them away!
The conclusion is even more flagrant on the continental scene, where everything is tougher. Les Lyonnais have just one point to show for their four group matches in the Champions League. They have taken 74 shots at goal in their first four matches for a return of... just two goals, or a success ratio of 2.6%. But Les Lyonnais, and Lacazette, may just have turned the corner in this department. Hope springs eternal...