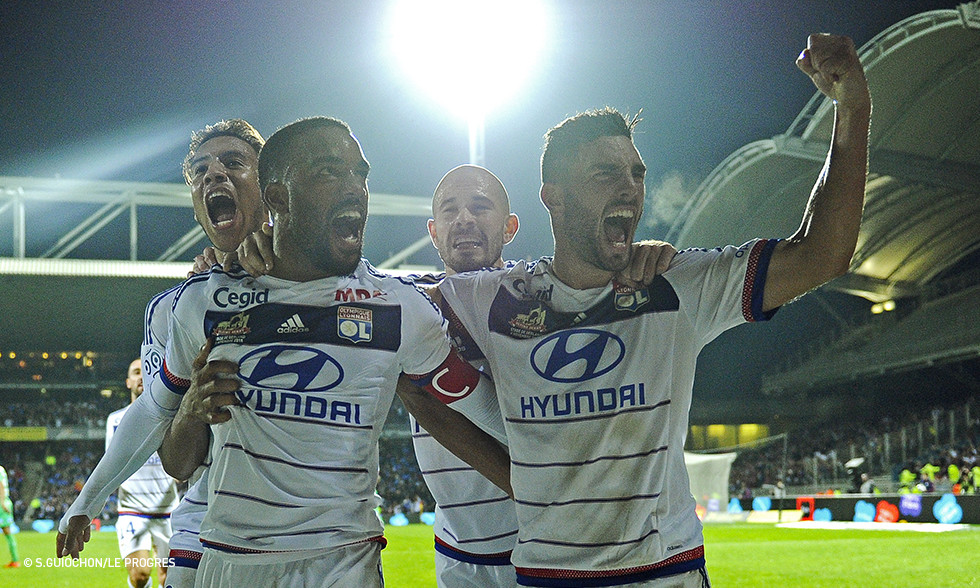 Find out what the OL camp had to say after their 3-0 triumph in the last ever derby at the Stade de Gerland:

Jean-Michel Aulas
It's a really great night. It was a clear victory, earned with talent. This was a benchmark performance. There had been so much talk before the game... We are second on the ladder after an excellent display. There were great scenes of joy, even if certain fans went too far... One chapter ends at the Stade de Gerland and a new one begins. I regret the attitude of certain Saint-Etienne directors who lacked respect towards us... When you try to be too clever, sometimes it comes back to bite you. It's a good lesson…
Corentin Tolisso
"It's my first derby victory. We were desperate to win this last one at the Stade de Gerland. It's incredible. We're second tonight and that too is very positive. Alex Lacazette answered his critics... It was important to keep a clean sheet."
Henri Bedimo
"A derby is there to be won. The squad showed great strength after the Champions League loss. All of Lyon can be very proud tonight. We know that there's a lot of expectation about the team. We're working hard. We are still here, despite our problems."

Mathieu Valbuena
"I thought this derby was magnificent. It's a special match. OL were huge this evening. We played really well from start to finish. I'm very happy to be a footballer. All the things that happen off the pitch, that happens, I deal with it. Theres not much that can get me down, even if it's not always nice. Tonight we showed great consistency for the full 90 minutes."

Maxime Gonalons
"I took a knock on the sciatic nerve. I didn't want to take any risks. I couldn't play on. I'll be back quickly. We won, we didn't concede a goal and we enjoyed ourselves. This derby had a very special feel. The aim was to meet Saint-Etienne as high as possible... Defeat was not an option... We were hugely motivated to play well and we did it. Every derby is difference. For the fans, it was crucial to finidh with a win; it was an extra source of motivation. This match bodes well for the future... We showed our true attitude."

Alex Lacazette
"I'm very happy and proud. I don't fully realise what I've done. I just want to enjoy it. I'd like to thank the Northern Stand for always supporting me. Scoring a hat-trick in the derby... it's a crazy dream that's come true. This is one of the greatest moments in my career. When the team plays well, Alex plays well (smiles). We showed great team spirit to play well. My first goal? I saw Perrin come sliding in so I tried the chip... It was a moment to share with everyone. That goal broke the game open... I had a chance to score a second, but it went just wide. I combined well with Mathieu Valbuena. The second goal was a bit luckier after Rafaël's shot was saved. The third? Jo Ferri played me through, it was perfectly timed. It was important to score tonight to stop people saying Alex never scores in the big games."