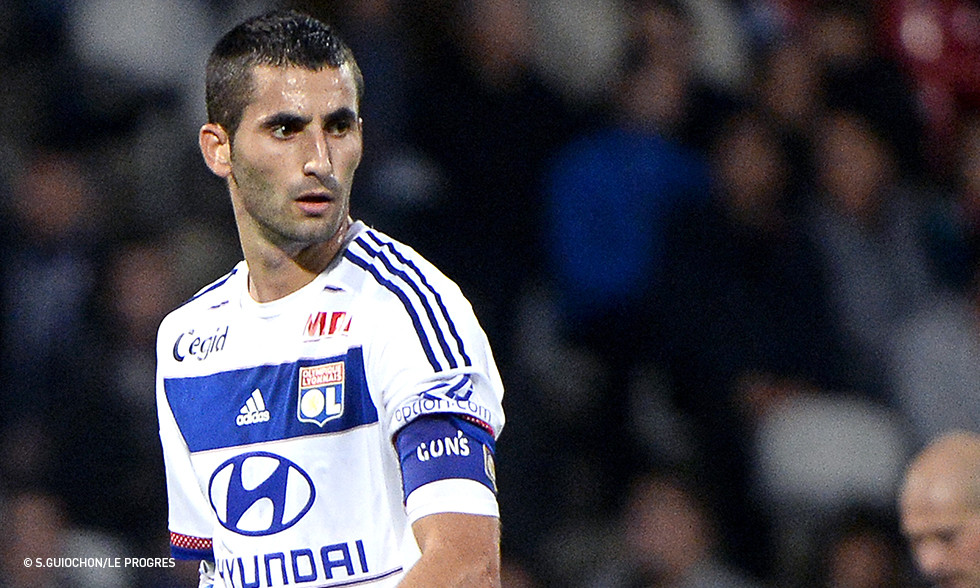 Maxime Gonalons fronted up to the pre-match press conference 48 hours ahead of the last ever derby match at the Stade de Gerland.
The last derby at the Stade Gerland
"The new players already know how important this match is. They have played in derbies in other cities. This one is very special. There's a lot of expectation. We need to finish this derby era at Gerland in style. Bring the curtain down with a win. That's the most important thing. The supporters have sent the message. Now we have to do it on the pitch. We can't mess it up. This game brings a lot of pressure. We love playing in these types of matches. It's exciting. Saint-Etienne are in good form. It won't be easy for us. They defence very well and don't concede many goals... We have changed our routine. Normally the supporters come on the eve of the match but they will come after training today. It was their decision... Losses in the derby always hurt. But that's behind us now... Each derby has its own history."
Defensive solidity
"We still have room for improvement. We know we have to work harder, especially tactically. Every little detail is important. You have to stay focused and work on our defence. We concede silly goals. We need to work on staying organised when we lose possession, especially from set pieces. It's a problem that has already cost us points... Antho has already saved us several times this season. He just keeps on improving. Defensively, the team is working well together. If we can match that by taking our chances in attack, we will become a better side."
His personal performances
"I think I've returned to a certain level over the last few weeks. I feel good out there. I need to keep improving. I need the whole team to play well to really reach my full potential, but I'm not hiding behind that... As captain, I use up a bit of extra energy, but that's not an excuse. I know this role now, I'm used to the armband. I know what I have to do. When the team isn't getting the results, the job is a little more demanding. I have to be there for the players, the coaching staff, the president. It uses up energy, and perhaps that energy I could use in games... Central defence? I don't know if I like playing there, I don't ask myself that question. I know how to play there and I have no problem playing there. But my preferred position is in front of the defence. They are similar in many respects."
His red card against Zenit
"I was very disappointed to leave my teammates down to ten men for the last 15 minutes. It was never a red card. I was really upset. I gave it everything out on the pitch, I fought tooth and nail. In my position, I'm always going in for challenges."
Affaire Valbuena
"It's always difficult to hear about things like this. It outside the realm of football and hard for me to comment on. Matthew is obviously affected. It's not easy for him. We are trying to do our best to support him. Mentally, he is very strong. I don't know any more than you do. I don't want to get involved."