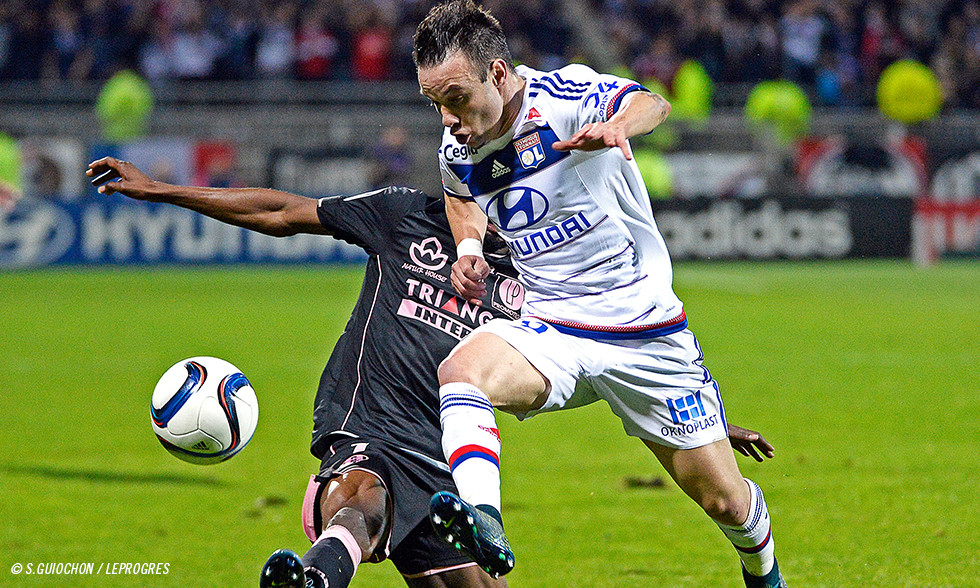 Find out what the Lyon camp had to say after OL's 3-0 win over Toulouse in Week 11 of the Ligue 1 season:
Mathieu Valbuena
"We're very happy. We're had our backs to the wall. We answered the challenge. We witnessed a real team out there. We played well. We dug deep and turned things around. We showed a lot more consistency in our game. Everyone worked hard, everyone pulled in the same direction, like a team. And we also showed a bit of quality."
Maxwel Cornet
"I've been waiting for that first goal. I was so happy to share it with the fans. It was a vitally important match and there were a lot of positives to take from the game. We won in style. We imposed our game plan on them and played as a team. We spoke about it in the changing room. It's a great win. And we did it together."
Maxime Gonalons
"A lot of things were said and written about us this week. We're happy with the result, but also the way we played. We haven't produced such a complete performance in a long time. Wins like that help the team progress. Things were a bit tense, even if it was blown out of proportions. We saw men out there tonight that fought for each other... You have to be able to say certain things to your teammates to move forward. We have top guys in this squad. This win will give everyone confidence... I have spoken with Mapou. I know him well. He felt he needed to get some things off his chest. It's not always good to keep it locked up inside. But, I don't know if it's good to say it all to the press... I like playing in midfield where you see a lot of the ball, but I know the position of defender very well. You have to be totally focused."
Anthony Lopes
"We are fighting hard and we can see the light at the end of the tunnel... This win will give us a real boost. We scored three goals and kept a clean sheet. It's a well-deserved win. Toulouse threw everything at us after half-time, but we held firm. Against Somalia, I tried to stay on my feet as long as possible. I left my leg trailing to deflect the ball. I'm there to do my job."