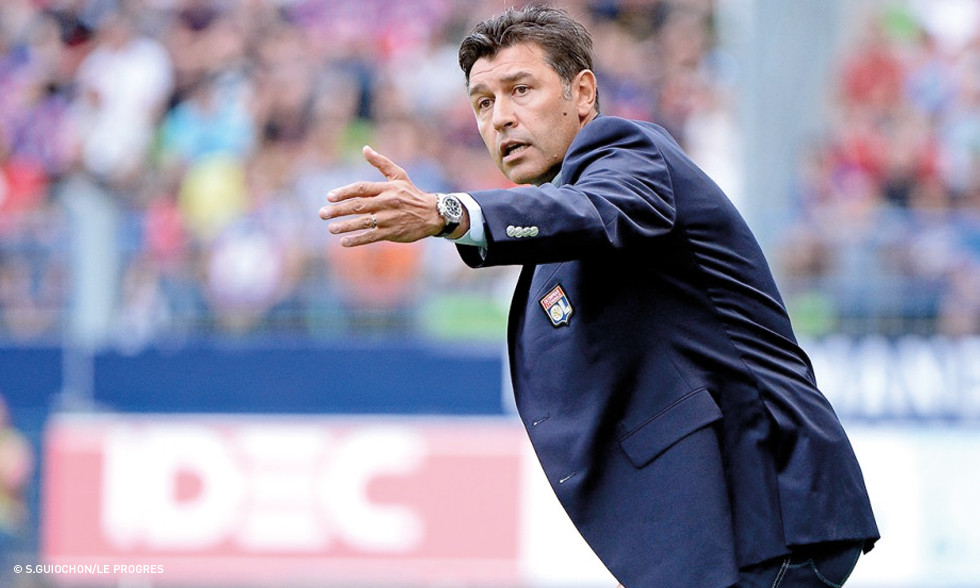 Just two days after the Champions League match away to Zenit FC, Lyon coach Hubert Fournier spoke to the media at his traditional pre-match press conference on the eve of Friday's Ligue 1 visit of Toulouse.
Injury Update
"We will wait to see training this afternoon to see if Lacazette is available... Henri Bedimo is going to train with the rest of the squad for the first time since injury so we'll see how he goes and if he's in the squad.
---
Mapou Yanga-Mbiwa's comments
I think you're a little quick to judge. I don't know if he's talking about his personal performances or the form of the team. There are things to improve, but to say that nothing is working is not really true... Making a difficult start to the season hasn't helped him settle in quickly. Everyone has to pull in the same direction. It comes from both sides.

The tactical debate
It's not all down to the formation. It's also how we play in that formation. It's just as important. We have seen that when we play well, it's a very different story. We still need to keep working tactically. Our tactical approach needs to become second nature.

A lack of solutions in attack
Obviously we are lacking a little in this department. At the end of Tuesday's match, I was obliged to put on the youngster Cornet in a very important Champions League match. We looked to him to help turn the match around, to save the team and that's not easy.

Toulouse and Ligue 1
We have to focus very quickly on the fact that the French first division is our daily bread. If we want to play in the Champions League next season, it means playing well in Ligue 1... The match against Toulouse is a potential trap because their league position doesn't reflect how well they are playing. They have been very unlucky in certain matches. Their place in the standings is pretty tough on them.
Off-field tension
We are wasting a bit of energy on everything happening off the pitch... There is a bit of tension. Everyone makes a big deal about it. There is a lot of pressure to get results, and when the results are not there, frustration can rise to the surface. I would be worried of there was no reaction from my players. The team is reacting... We need to communicate more, open the lines of discussion. That's how we will move forward. The squad is made of players that have come through the club's academy and didn't have to adapt to the club. That's also an explanation.

Self discipline
Everyone needs to ask questions of themselves. The club will take actions when necessary, like with Lindsay Rose. Against Monaco, it was also a penalty of sorts to take off two players at half time... The squad needs to work in calm of confidence, but that's not easy at the moment. We have to integrate the new players better, especially on the pitch, with our playing philosophy. We lack a little ambition in our play at the moment. We need to be ambitious to get our confidence back... We need to be aware of the situation, but also be reassured to build our confidence. We need to play better.